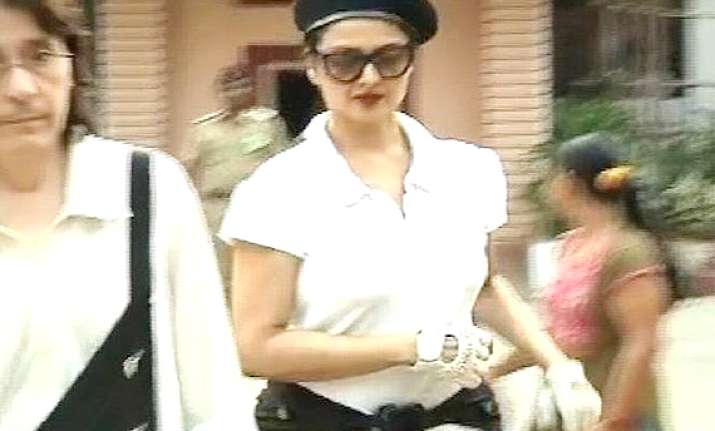 If there is one lady in Bollywood whose glittering beauty  and dazzling persona is considered as evergreen, she is surely to be none other than eternally gorgeous, Rekha. While we have seen her spreading the immortal charisma of her aesthetic beauty on screen a few years ago, she has remained an all time diva since always.
Even though she has been giving many public appearances in various events and award ceremonies, her fans missed her on the big screen.
And it was only a few days back when we told you that the graceful Rekha is coming back in a film tentatively titled as 'Super nani' with Sharman Joshi. The film, which is believed to cast Rekha in the character of Sharman's super nani is in its shooting process and Rekha would be seen going from bebe to babe in the film.
The film whose story is said to revolve around Rekha's transformation from a grumpy  to a stunning stylish nani is no more under wraps.
The look of Rekha as the elegant 'young nani' in the film was the topic of much anticipation for the paparazzi but when Rekha  came out in a slight hush-hush to cast her vote in Mumbai recently, she was observed looking a bit unusual.
The actress wore a tight track suit and covered her head with a cap and hands with sports gloves, looking a bit different from her usual composed avatar.
And when the media tried to approach, she actually ran away in her car.
Her glowing beauty was evidently visible even when she didn't want to get herself clicked. Now, this away-from-the-league avatar of Rekha is actually her look after transformation in 'Super nani.'
And while the actress tried her best to keep it curtailed for long, we caught  it in our lens.
Watch the video showing how Rekha immediately ran away hiding her new look here.