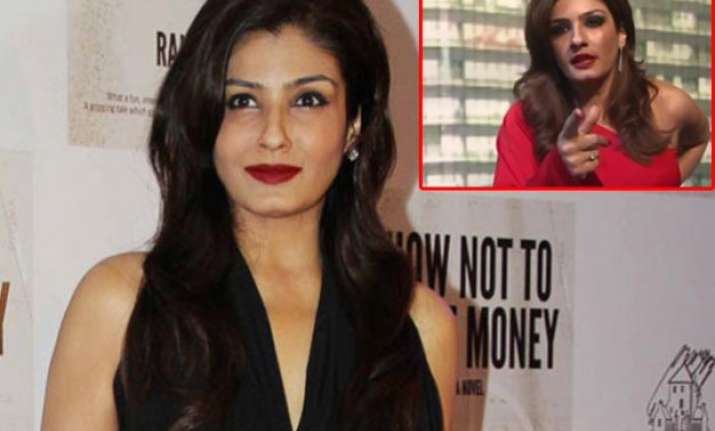 New Delhi: Actress Raveena Tandon might have taken a break from her Bollywood career but staying in news is not something which she has bid adieu to. Last night, she was embroiled in a controversy when an old video of her using abusive language went viral. After a lot of noise was made around it, the actress finally decided to shut her critics saying that it was a hilarious video.
Yesterday night, a Twitter user whose handle goes by the name of @Gnomebaba, posted a video of Raveena. In the video she was seen saying, "It has become too much. Freedom of press karke sabki maa-behen karte hai ye log."
The user posted the video with a caption, "#India is definitely a #tolerant nation but can the same be said about you @TandonRaveena ?  Don't block me pls."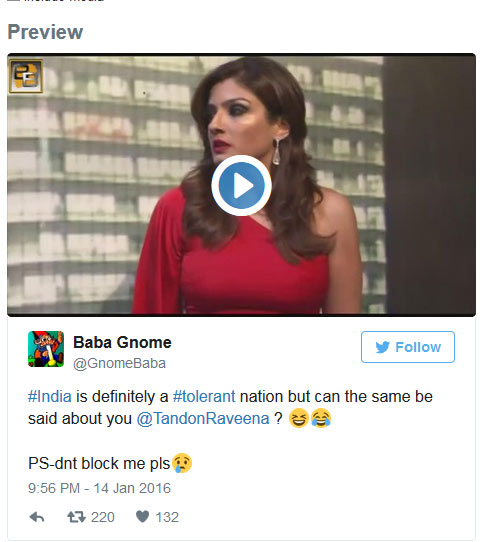 The clip started going viral and elicited many gleeful reactions, especially from those who have had problems with Raveena's political views.
It was then Raveena decided to stand up for herself. She tweeted, "I love this video of mine !!! Thanks ... It's been around for years -- 4 years to be precise ! It's hilarious!!!"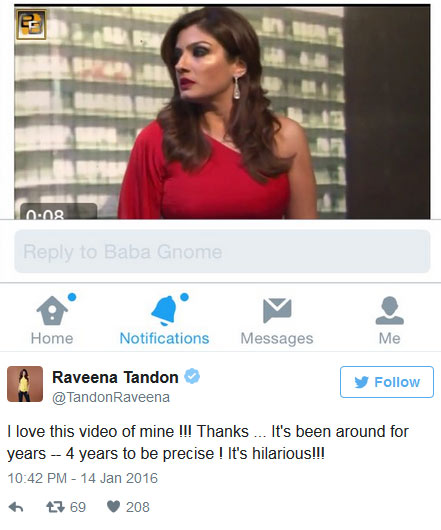 She then posted a series of tweets one of which read; "The media was invited-this,I knew the dialogue will be recorded/misused.The cameras were supposed to be off.."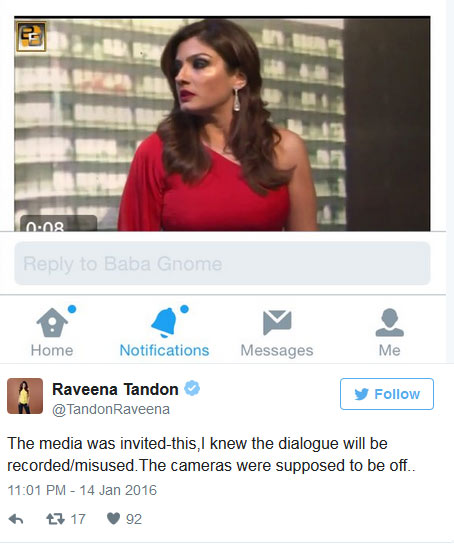 Here are some other tweets by her: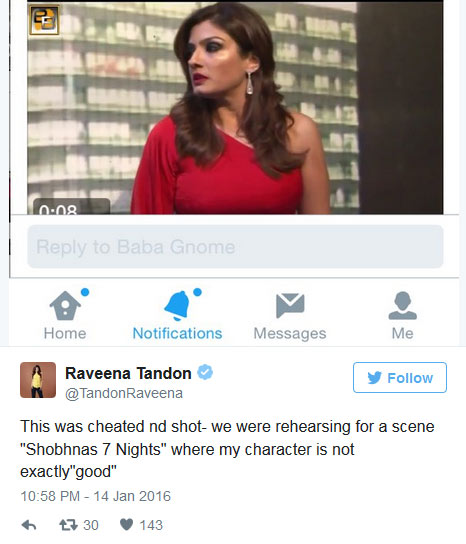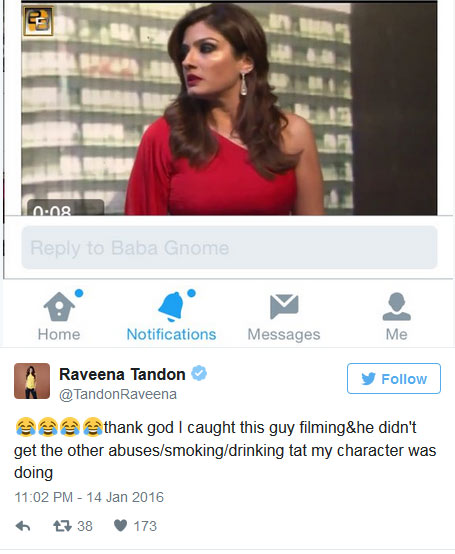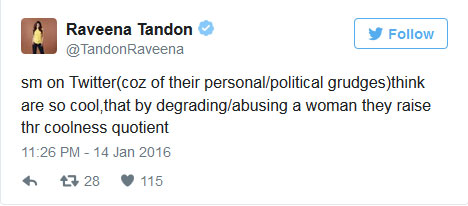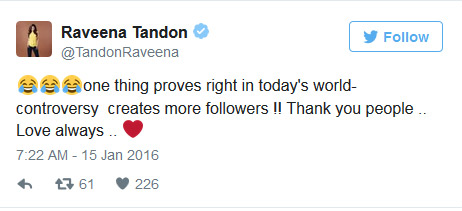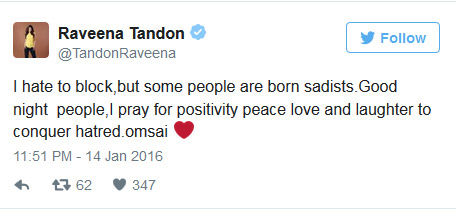 Also, Raveena did not block the user who tweeted the video in the first place. Well post this ruckus, seems Raveena is tolerant after all.