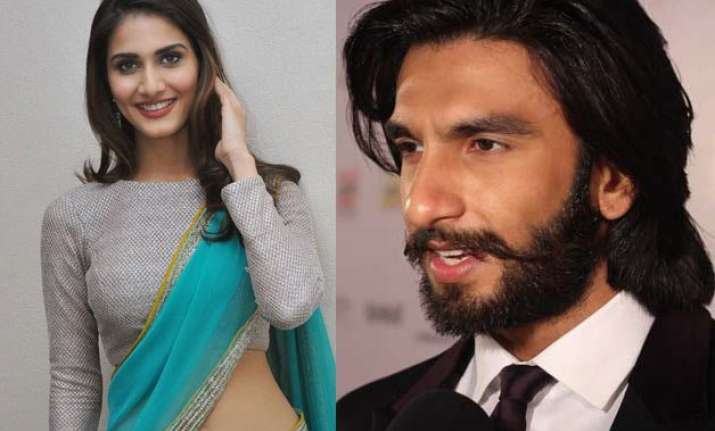 New Delhi: Yash Raj Films' head honcho, Aditya Chopra, is about to don the director's cap once again with 'Befikre'. It was shocking when Adi moved on from superstar Shah Rukh Khan and cast Ranveer Singh for the movie.
While Ranveer felt elated on being the choice, he is a little miffed with Aditya Chopra. According to insiders from the industry, Ranveer did not like it when Aditya signed Vaani Kapoor as his heroine on screen.
Vaani is only one movie old and she debuted with 'Shudh Desi Romance' opposite Sushant Singh Rajput.
"Knowing Ranveer's sentiments towards his guide and mentor, Aditya Chopra, he might not have thought it appropriate to broach the topic with him", said the source while talking to a leading daily.
As it turns out, Ranveer was hoping to have a 'pataka' pairing since there was a lot of speculation about the actress. Adds the source, "But when the announcement came, Ranveer was not too sure. However, since he trusts Aditya's judgment, he chose to go along with his decision."
Well, now we know Ranveer is not happy with the choice and only agreed to it as he trusted Aditya. We wonder if Vaani will be comfortable shooting with Ranveer knowing his feelings for her. Will the tiff between Ranveer and Vaani cost Adi his movie?
We will keep you posted with more updates.