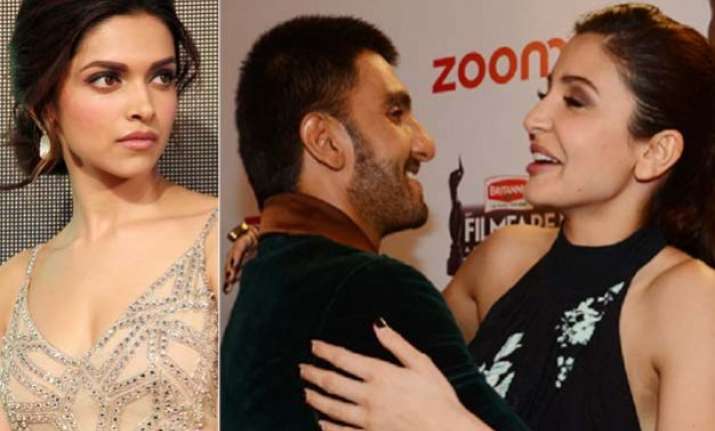 New Delhi: Bollywood actors Ranveer Singh and Deepika Padukone always caught the eyeballs for their enigmatic chemistry. Infact their recent pairing in 'Bajirao Mastani' received a magnificent response from the audiences.
Ranveer, as a doting boyfriend, has always expressed his love for Deepika in public but guess his last night's act might just make his bae jealous.
At the recently concluded Star Screen Awards, he was spotted hugging his ex-girlfriend Anushka Sharma while Deepika was along with him. The ex-flames were so calm around each other that there was no awkward silence, no peeping and no communication gap.
While it amazed the people present there, it gave paparazzi a candid opportunity to capture the red carpet hug on their cameras.  Take a look at the pictures.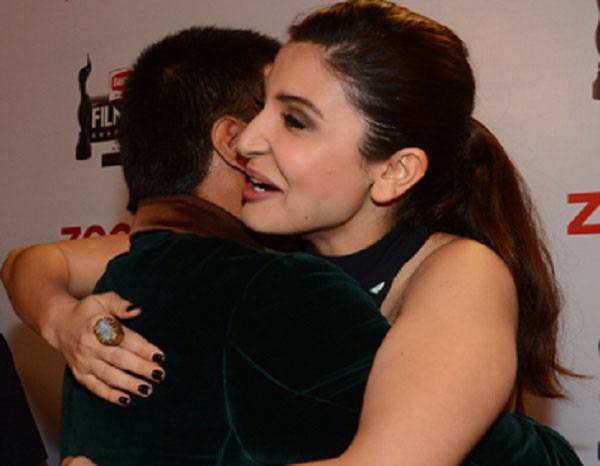 Apart from the lovely hug moment, Ranveer also praised Anushka Sharma for bagging the role in Salman Khan starrer Sultan.
"I am happy for Anushka for bagging 'Sultan'!" he was quoted as saying.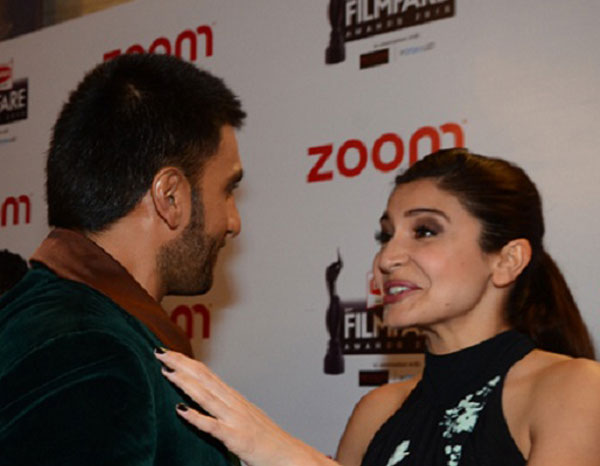 Ranveer and Anushka have come a long way since their Band Baaja Baraat days and have carved a niche for themselves in the industry.
Since parting ways, the two have always said good and encouraging things for each other. And this award function was not an exception where the two greeted each other in a mature manner. We hope Deepika has no problem with this.
Anyways! Kudos to Ranveer and Anushka for the way they support each other.