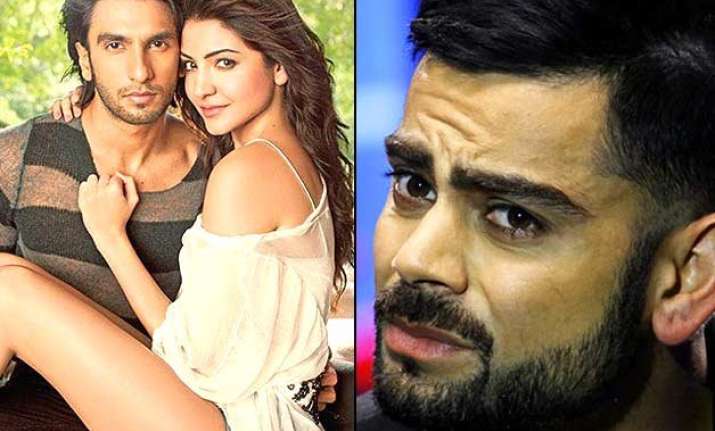 Anushka Sharma is crazy and wild, says Ranveer Singh
New Delhi:
Ranveer Singh probably knows
Anushka Sharma
better than any of her close buddies. Yes, at least that's what the actor's latest statements direct us towards.
As he got candid in an interview with a leading daily, the Dil Dhadakne Do star revealed a lot about her co-star Anushka Sharma.
Ranveer Singh seemed proud as he mentioned how much elated he feels when he realises that the lady has evolved both as an actor and a person. Ranveer opened up quite easily when asked about his equation with Anushka.
The man who is in love with his Bajirao Mastani lady - Deepika Padukone also praised Anushka for her smart career choices; and also appreciated her for NH10 performance.
As he went deep into describing how fine and beautiful Anushka is as a human being, there came a lot of genuinely. "She is a very honest person and if she feels something, she will say it and will not bother about the consequences. She is a very secure person and calls a spade a spade. And she has really evolved as an actor. I remember in one of the scenes, while the camera was rolling in Dil Dhadakne Do, I am thinking to myself, wow, how she has evolved. She has done consistently well with every film and was stunning in NH10,"quoted Ranveer.
The quirky man started by saying that Anushka is one 'crazy and wild' child.
"She has made some very intelligent choices and I am very proud of the work she has been doing. She has the most sparkling equity amongst the young actors today," said the actor.
Well, after such overwhelming word of praises, don't you think someone needs to just buckle up to know more about the lady?