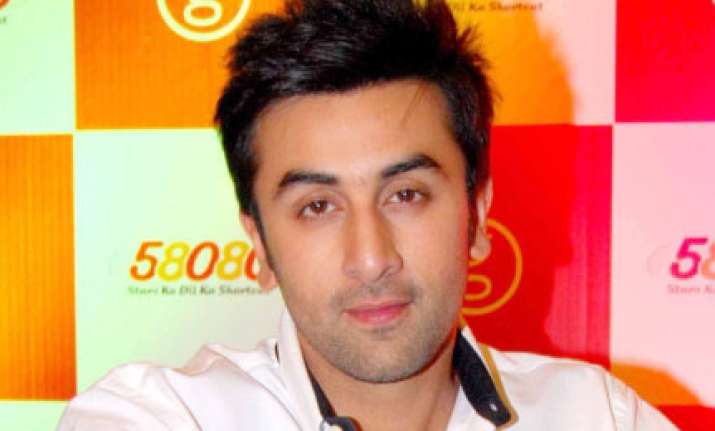 On his birthday, Bollywood star Ranbir Kapoor is more worried about his film  Wake Up Sid releasing on Friday rather than his birthday. 
Ranbir  feels birthdays are overrated,  but he nevertheless cuts cakes and performs havan at home to bring in the day. 
Ranbir will spend his birthday with close friends, family and girlfriend Deepika Padukone at his Bandra bungalow.  In an interview to Mumbai newspaper Mid Day, Ranbir says he is nervous about Wake Up Sid releasing this week. 
Ranbir says, in real life, he is the 'antithesis' of Sid in many ways. In the film, Sid hates to wake up early in the morning, but Ranbir says, he likes waking up early, sometimes even as early as 3 am. 
On birthdays, Rabir's take was:  "I hate birthdays! I think they are very over-rated and a day when everyone is trying to make you feel special. I don't like doing anything on my birthdays. Last night my parents (Rishi and Neetu Kapoor) and sister (Riddhima) went out for a family dinner and my birthday in. Though I am not too fond of it I always cut cakes on my birthday. Today we will have a havan at home and later my friends will drop in to wish me just another day."
Wishing Ranbir best of luck, film director Karan Johar says, he expected people to go and watch his film Wake Up Sid on Friday.  " I think Ranbir is totally Sid — he was born to play the character. It's in his DNA and body language."