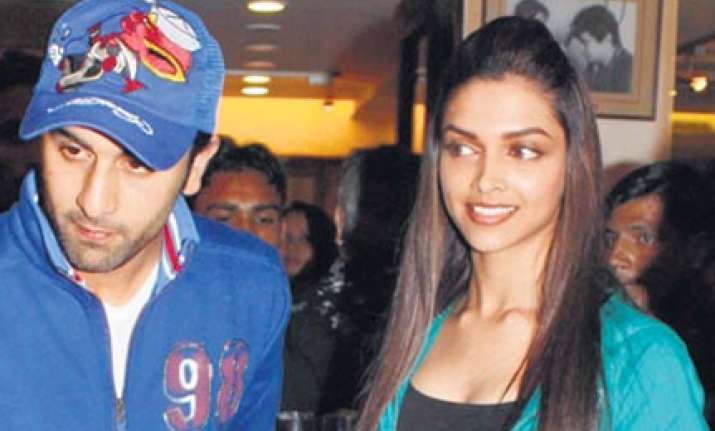 Bollywood actor Ranbir Kapoor and current girlfriend Deepika Padukone are reportedly not on talking terms, according to a report in Mid Day. 
The two had a number of fights and the last was on Sunday night, after which Ranbir left for an outdoor shoot of Rajneeti in Bhopal, the report said. 
Deepika and her beau Ranbir were last seen at Karan Johar's fashion show and later at designer Shabina Khan's party, but the undercurrent of tension was evident. 
The report quoting sources close to the couple says that they are currently not on speaking terms. 
Ranbir's mother Neetu never really approved of Deepika for her son even though Ranbir tried and succeeded to a large extent to persuade his mother.
The OSO girl somewhere felt that her beau wasn't making a commitment to her, even though she was fully committed to the relationship because he was waiting for mommy's approval. Also, Ranbir feels that he is too young to get engaged.
 Fact is, Imran Khan, who is the same age as the Kapoor boy, made it official with his girlfriend Avantika Malik.  
Sometimes, things go wrong even though both people involved in the relationship have the best intentions.
 While Ranbir often drove out of town to meet his lady love, while she was
shooting in Karjat with Farhan for Karthik Calling Karthik, Deepika flew in twice from London to spend a few precious hours with her 'Sid.' 
Despite the fights, a friend of the actress says, "They are together. Fights happen in every relationship. This is the eighth time that everyone's convinced they are heading for a split. But it's all fine. They've patched up."