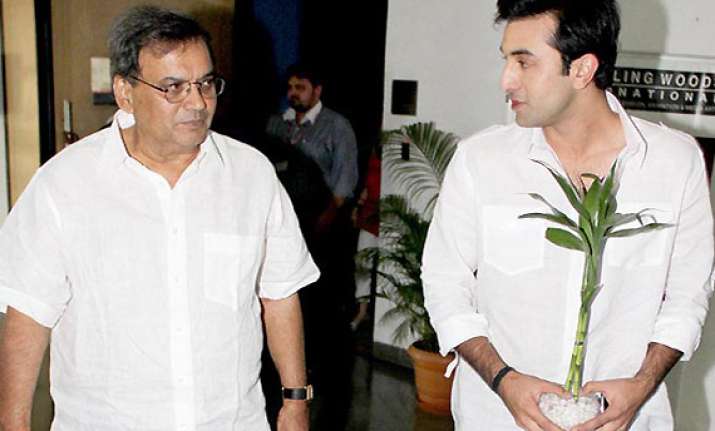 Mumbai, Mar 23:
Bollywood filmmaker Subhash Ghai requested Rishi Kapoor to convince Ranbir to sign his next film, but the young actor did not oblige citing lack of dates, says a media report.
Ghai wants to make a youthful musical romance film with a dose of comedy and action. He had
Ranbir Kapoor
in mind, but after he declined he is waiting for Imran Khan to return from Rajkot, says the report.
Three years ago Ghai's film  Yuvvraaj, starring Salman and Katrina, bombed. He then preferred to take it easy and oversee his productions for a while, but none of the films like Paying Guest, kashmakash and Love Express got any notice on release and then Ghai himself fell ill.
Now Ghai has fully recovered and is raring to go.
Says Ghai: "Though I like both the actors, neither have I a script nor have I offered them any film at any point in time. So the question of declining doesn't arise."
Ghai said, he is working on two different projects, "including one with
Salman Khan
. We're producing three movies this year."