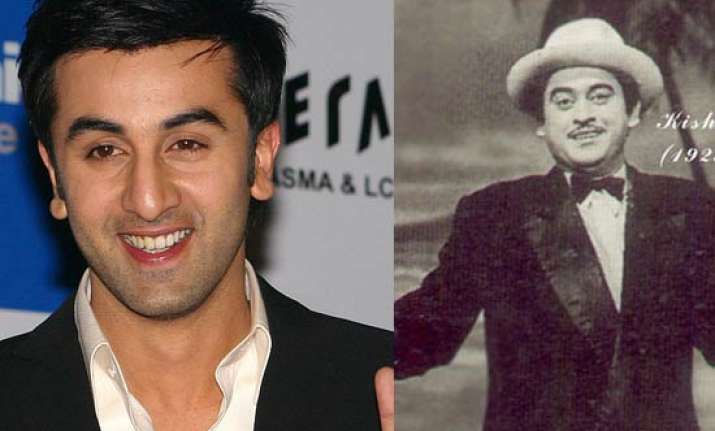 Bollywood actor Ranbir Kapoor has said that he is "too young" to play the role of Kishore Kumar  in the biopic being made on the late versatile singer.

According to a media report, Ranbir said: "Yeah, I have been approached for the biopic on Kishore Kumar's life. It's an amazing story. I mean what an interesting life to capture on screen. But as of now I'm busy with Rockstar and Barfee and I prefer to work on one film at a time.

"I do think, I'm still too young to play this part. I would definitely love to do a film like this in the future. But not right now."

There were reports of Ranbir in discussions with a production house to the play this role. He was the second choice after Aamir Khan, who could not give the dates.

This , says the report, spells trouble for the project as Aamir and Ranbir were the only two choices. The part needs a solid actor, with a good comic timing, and there is no actor in the older or the younger bracket who can play Kishore  convincingly.

Ranbir Kapoor has declined the project because he feels that it needs an older actor and it would be too time consuming, in terms of homework. He would have to watch his old films, meet people who would give insights into the life of the singer-actor, work on the voice, the mannerisms, etc and for that, he would have to devote a major chunk — almost a year — of his time. Something he doesn't want to do at this point.