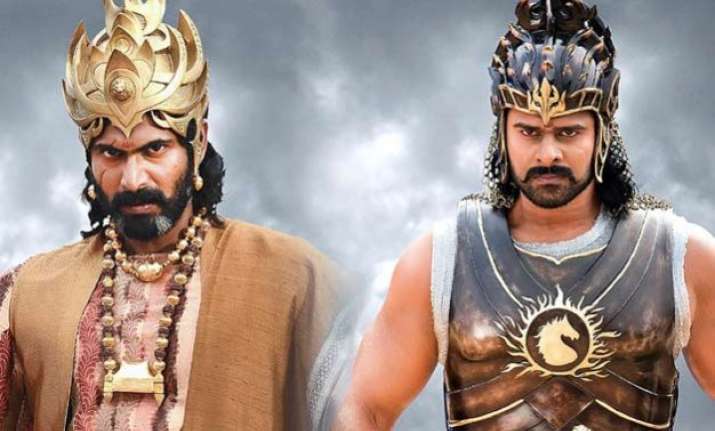 New Delhi: In 2015, the period drama 'Baahubali' smashed box-office records. It gave cine buffs characters to love, hate, respect, adore and visuals to leave them spellbound. The magnum opus directed by S S Rajamouli gave audiences the protagonist Baahubali who was troubled by the antagonist Bhallaladeva.
Off-screen, however, Bhallaladeva has taken it upon himself to find a suitable bride for Baahubali.
In real life, of course!
Prabhas, who essayed the role of Baahubali in the movie, was rumoured to get married this year. According to media reports, he has promised his uncle, veteran actor Krishnam Raju that he'll get hitched by the end of this year.
Rana Daggubati aka Bhallaladeva has now put out a matrimonial ad on Twitter to help his on-screen arch enemy and off-screen friend get hitched.
Rana, in his tweet, said that the "girl needs to be attractive, should be able to 'chase down a forest, mountain and an avalanche."
This is the hilarious tweet which Rana Daggubati shared: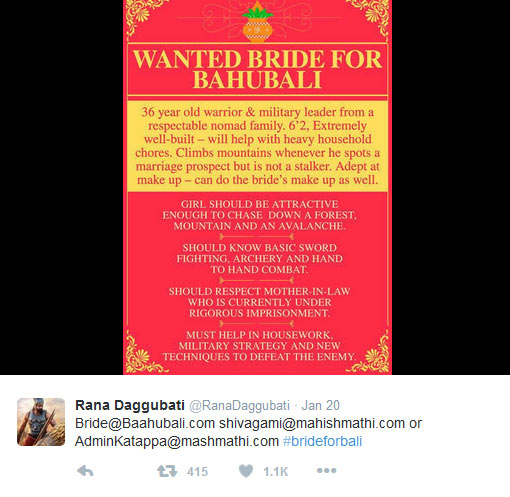 Baahubali, which was made on a budget of Rs 120 crore, released worldwide on July 10, 2015, to positive reviews from critics. It became the highest grossing Indian film within India, and became the third highest grossing Indian film globally.