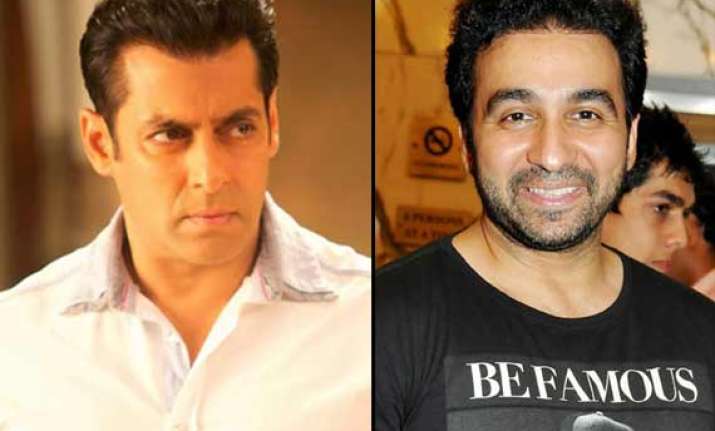 New Delhi: The business tycoon Raj Kundra looks like is seeking for attention and so he used the most popular source Salman Khan to fulfill his purpose. But in his attempt, the husband of Shilpa Shetty has gone beyond his words and this has irked the Dabangg Khan's fans.
The IPL team Rajasthan Royals's co-owner in an interview to a leading daily said that his monthly income is way higher than a Salman Khan film's earning.
"That's true. And I don't see any fun in being like him," he was quoted further in the interview.
He didn't stop flaunting his arrogance side and added, "I can bet Salman doesn't earn that much...well, at least nowhere near me. I am in for making films only because my wife has been part of this industry."
After being much criticized by Salman Khan's fans on the social media, Raj didn't felt any shame in taking a jibe at Khan's social work as he took on twitter and said, "To all haters....all I have to say is when u do charity u don't need to talk about it. What I do when I do is none of your business. #kick".
Raj deleted this above tweet and wrote a rather sweet tweet for landing on the safer side.
Apart from being an IPl franchisee co-owner Kundra is also the Chief Executive Officer of Essential General Trading LLC dealing in precious metals, construction, mining and green renewable energy projects". He was also at that time involved in the financing and production of Bollywood movies and that particularly because of star wife Shilpa Shetty as he said in his interview.
But we would like to mention that he may be a richer person than Salman but it would take him infinite time to get a bigger heart like the superstar.