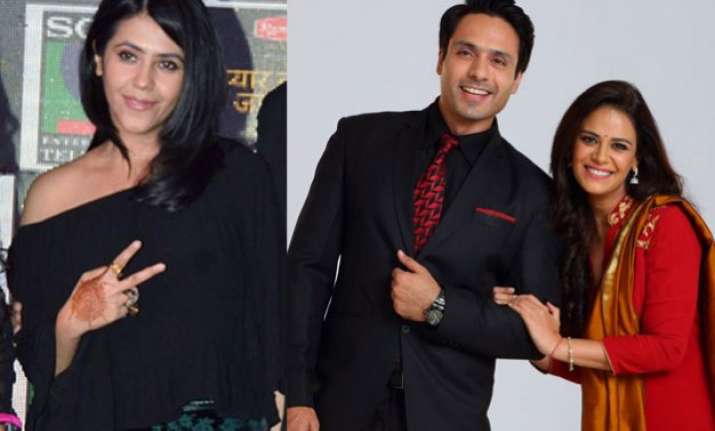 New Delhi: Balaji Telefims' head honcho Ekta Kapoor shot to stardom when she gave Indian audiences something to wait for an entire day. She carved a new niche of serials wherein Indian women saw one of their own on the television screens each day.
With the show 'Pyaar Ko Ho Jaane Do', Ekta Kapoor is on course to give another serial which glues viewers to the screens. Starring Iqbal Khan as Ishaan and Mona Singh as Preet, the serial went on air on 20th October on Channel Sony.
From the promos the show looks like a typical family drama with heaps of love in it. But behind the pretty façade is a truth which no one could have thought of.
The backbone of the Hooda family, Ishaan, is actually a spy from neighbouring country named Rizwaan.
Shocked aren't you?
Well, this is the truth. At a recent press conference Ekta revealed this completely new side of the story. When Ishaan constantly spoke to someone on the phone, fans thought maybe it is an extra marital affair scene.
"This is probably a bit radical, even for me to do a show on something so current, as animosity between religions and two countries", said Ekta at the event.
Now, that the cat is out of the bag, fans can't wait to see how the Hooda family reacts when they know the truth.