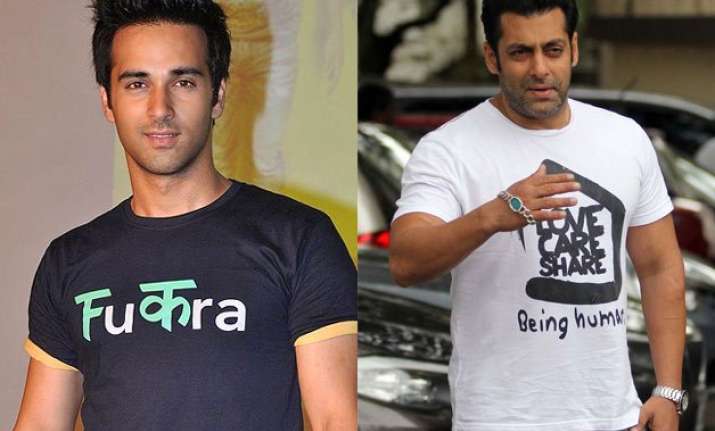 Pulkit Samrat, who is married to Salman Khan's rakhi sister Shweta Rohira, says the superstar's tweets on 1993 Mumbai blast convict Yakub Memon were "misinterpreted" by people. The Bajrangi Bhaijaan star posted a series of tweets on Sunday suggesting Yakub is innocent and should not be hanged for the acts of his brother Tiger Memon but later Salman retracted them.
"He made his stand very clear when people started thinking otherwise.. He was misinterpreted for whatever he wrote… And I think at that moment when people are not understanding what a person is saying, it's always good to retract your statement and I think that's what he did," he told PTI.
Pulkit, who shared screen space with Salman in Jai Ho, said the star did not write anything against the judicial system of our country. "But he (Salman) made it very clear that this is what he meant and it wasn't about being against the judiciary because he has faith in the system. "I think what he meant was that if somebody else was getting hanged for the sin done by somebody else, give him an another trial and listen to his plea and just make sure you are not hanging an innocent," he added.
Pulkit will be next seen in upcoming comedy satire Bangistan, opposite Riteish Deshmukh.