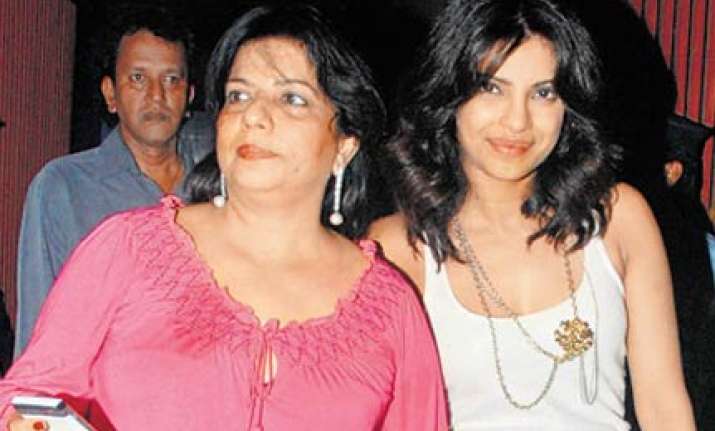 Bollywood star Priyanka Chopra took leave from Don-2 producers in Berlin and flew in to London to give her mother company, says a media report. 
A source close to Priyanka said, "Priyanka's parents, doctors Ashok and Madhu Chopra and her brother Siddharth were to go to London because her mother was to attend a medical conference. But somehow at the last minute, her dad's surgeries got rescheduled and her brother, an aspirant chef, also couldn't get a leave."
Priyanka didn't want her mom to be alone in London so she cooked a plan up her sleeve. 
"When Priyanka heard that her mother was to travel to London alone, Priyanka was upset. She spoke to the Don 2 producers, arranged to get a few more days off and joined her mom." said a source. 
Currently, shooting for Don-2 is  on in Berlin. "Priyanka pampered her mother no end while in London and made sure she didn't have time to feel homesick.  After Madhu's medical conference got over, Priyanka would take her out to eat at the quaintest of restaurants and shopping at the best spots in London," informed the source.
It's currently freezing in London and her mother did not have much winter clothes. So, Priyanka bought mommy lots of woolens from some of the best shops there.
"Priyanka also took her mom out for a musical with her cousins who stay there,"the  source said. 
Apparently, the mother and daughter duo had a fabulous time shopping, eating, reading and walking around the streets of London like non-celebrities.
Priyanka's brother Siddharth is interning as a chef.