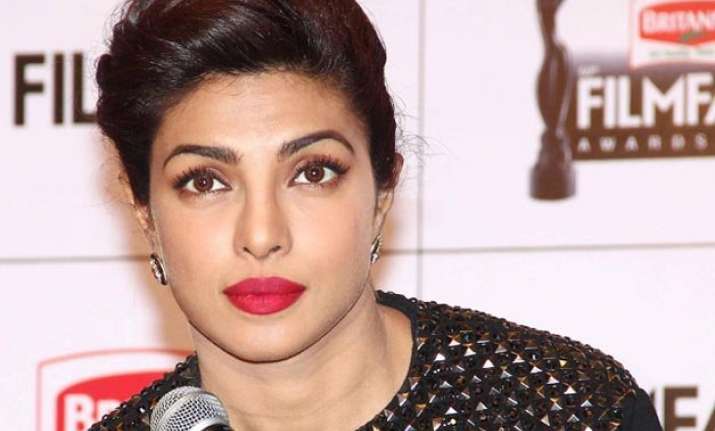 New Delhi: A few days ago, actress Priyanka Chopra opened up on her personal life like never before. During one of her candid conversations, she revealed how she doesn't need a man for anything else except for children and that she would beat up her partner if he cheated on her.
"If my man cheated, I would probably beat the s**t out of him first. I am the kind of person who would get violent. Depending on how much I love him, I may forgive or not forgive," she had told a leading entertainment portal.
While many took Priyanka's statements as a testament of the independent woman she is, others thought otherwise. There were many on the social media platform who felt that the 'Quantico' star's statement was sexist.
Social media was flocked with responses where many slammed her. Many also argued that if an actor would have said the same, the story would have turned into a debate.
Obviously, Priyanka was not ready for this kind of outrage. She took to Twitter today to clarify that she is not okay with all the hatred around.
"Wow what is all this man hating what I said being converted into. Pls guys give a little credit. U shouldn't need a man. U should want a man(sic)," she tweeted.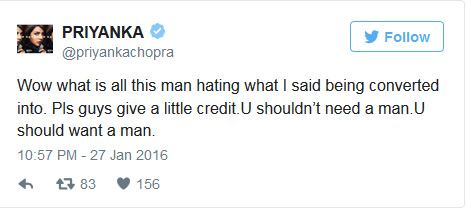 One can call Priyanka's earlier statement a poor choice of words but it sure didn't go well with many. Let's hope the 33-year-old doesn't land herself in further trouble because of her words.