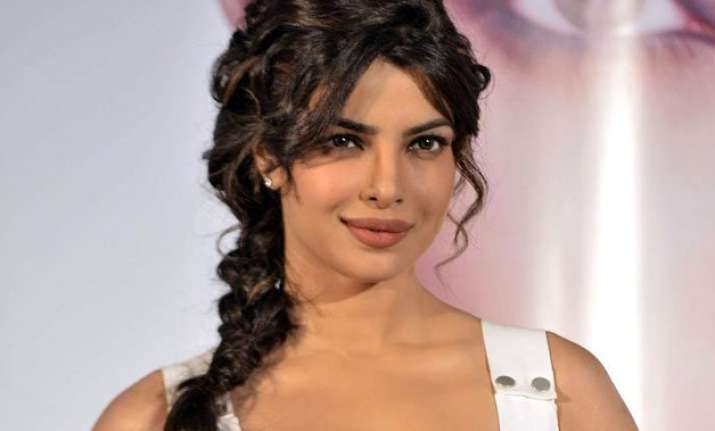 New Delhi: Bollywood actress Priyanka Chopra is over the moon these days. The diva recently won the People's Choice Award for Best Actress for 'Quantico', becoming the first South-Asian actress to win the award.
And now Priyanka is conferred with Padma Shri Award, the fourth highest civilian honour in India.
Indeed, the actress is winning accolades for her professional achievements.
But, apart from her success at the work front, it's her personal life which is also bagging eyeballs.
The 'Barfi' actress has always been reserved about her personal life, but she recently spilled the beans about her love life.
During an interview with a leading daily, when Priyanka was quizzed about her relationship status, the actress gave a smart reply making people wonder if she has actually found her 'prince charming'.
She said, "Who says I don't have a partner? I might not be with him because I am travelling. All my life I have never commented on the fact whether I am in a relationship or not."
"I have a personal life. I don't like talking about it. I am private about it. I've never flaunted my relationships, I have protected them. I believe in buri nazar. So if something is important to you, keep it close to your heart," she further added.
The 'Mary Kom' actress also opened up on her marriage plans and said that she doesn't want to remain single and want to get married to have lots of babies.
She stated, "I have always wanted babies. Lots of them. For that reason I want to get married, It is not fair to bring a child to this world without marriage. Society is mean like that. I want to get married but no one can claim me until someone really claims me."
But Priyanka clearly stated that she hates double standards in a relationship.
"Infideltiy in relationships should never be accepted. Marriage kya hai? Once you commit your heart to someone, have the balls to confess to your partner instead of continuing to cheat on her. I would, if I wanted to be with someone else. Because then you are stripping them of their pride. That is the reason why Kashi was important to me. Why do people lie? Because they are scared to say 'I love someone else'. It's your cowardice. Don't be a coward. Walk up and confess. Give them the respect because you have been in a relationship with that person whatever it may be been. That is the reason why I am totally against and judgemental about infidelity and lying," Priyanka was reported saying.
Earlier, there were reports that the 'Quantico' actress is dating a US man and is quite happy with him. But, as of now there is no more information on her 'mystery man'.
We wonder if we will hear some good news from Priyanka Chopra anytime soon.