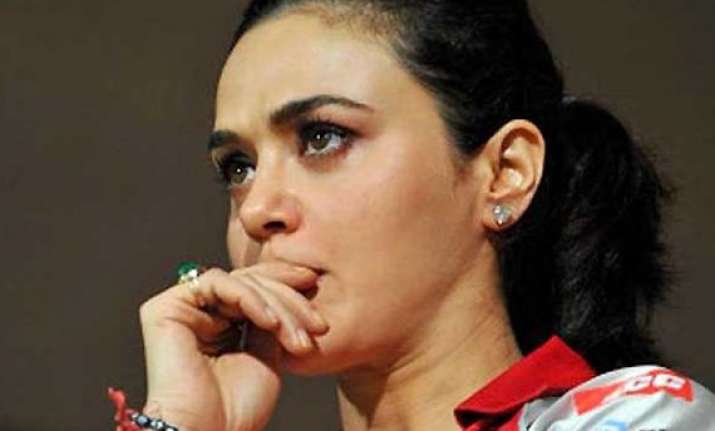 Mumbai: Following Preity Zinta's FIR against former boyfriend, Maharashtra States Women Commision demanded immediate arrest of accused Ness Wadia.
Mumbai police early Saturday morning started their probe into Bollywood actress Preity Zinta's molestation charge against her ex-boyfriend and business partner, industrialist Ness Wadia.
An investigating officer said police have started calling witnesses over the issue and will also the scan CCTV footage of the alleged incident which took place May 30 in Mumbai during an Indian Premier League (IPL) match.
Meanwhile, Preity released a media statement asking to respect her privacy, "This is a very difficult time for me & I would like to request the media to pls respect my privacy regarding this matter. My intention is not to harm any one but only to protect my self."