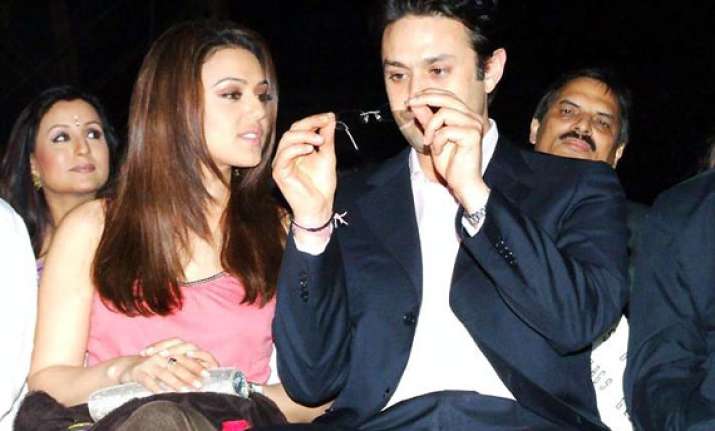 Mumbai: Ness Wadia who had been booked under charges on sexual molestation pressed by his former flame and IPL Kings XI Punjab's co-part Preity Zinta had gone to the extent of threatening the actress with dire consequences.
According to Preity's allegation, Ness Wadia threatened to make her dissappear and that his high end political connections would keep him safe.
Industrialist Ness Wadia was on Saturday booked over an alleged molestation charge made by his former girlfriend and actress Preity Zinta. The Bombay Dyeing scion denied the charges, while Preity said "I've truth by my side".
The first information report (FIR) was lodged on the basis of a detailed written complaint handed over at the Marine Drive police station by Zinta late Thursday.
But Wadia has said the charges were "baseless" and he was "shocked at the complaint".
An investigating officer said police have started calling witnesses and will also scan the CCTV footage of the alleged incident which took place May 30 in Mumbai during an Indian Premier League (IPL) match.
On Thursday night, Zinta, in a written complaint accused Wadia, whom she dated for five years till 2009, of molesting and abusing her.
Among other things, Zinta has accused Wadia of grabbing her hand and abusing her during a cricket match at Wankhede Stadium here.
Wadia, who along with Zinta co-owns the IPL franchise Kings XI Punjab, issued a statement Saturday denying her allegations.
"I am shocked at the complaint and the allegations made against me are totally false and baseless," Wadia said.