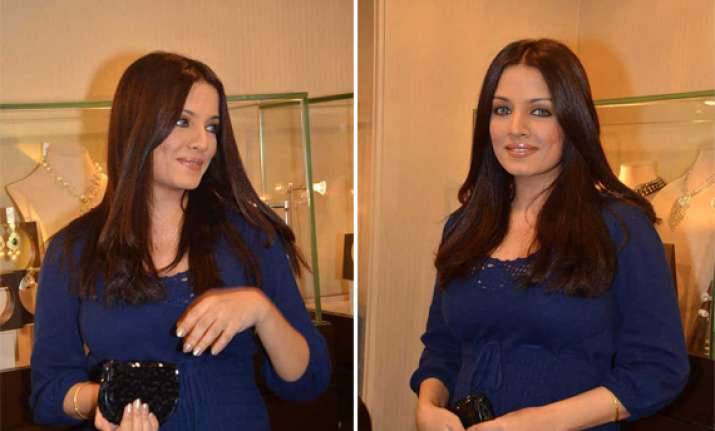 Former Miss India Celina Jaitley who married her longtime boyfriend, hotelier Peter Haag, on July 23 in Austria, is expecting  twins around April next year, says a report.
 
Celina is 10 weeks pregnant. "It's a wonderful surprise for the couple. They didn't know they were going to become parents so soon", a source said.

Celina has returned to India from Dubai . She was hospitalized for food poisoning and that's when she discovered that she was pregnant.

 
"When routine tests came through, it was discovered that she was pregnant with twins. The doctor immediately put Celina under observation and told the anxious couple to remain in hospital to ensure the babies were fine," the source said, reports TOI. 

Celina and the babies are now better.
 
"When Celina announced her wedding a few months ago, some media reports had speculated that she was pregnant, hence the quickie marriage. Obviously, those reports were untrue", the source said.

Celina is keen to resume work in India and is in the process of signing a film and a couple of endorsement deals.

 
"She will be working continuously and go on maternity leave only three months before she is due next April. She had taken a honeymoon break in Dubai, but now she's raring to start work again", the source said.