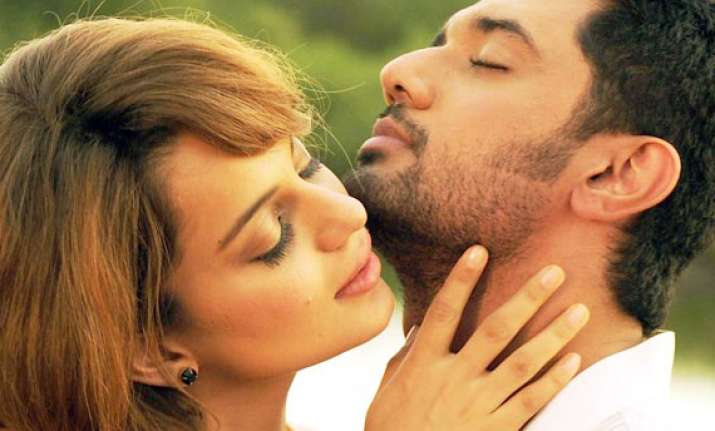 Mumbai, Oct 12: Lok Jan Shakti Party chief Ram Vilas Paswan's son Chirag has made his debut in Bollywood with "Miley Naa Miley Hum".

The film from Maverick Productions has Chirag Paswan and Kangna Ranaut, Sagarika Ghatge, Neeru Bajwa and veterans Kabir Bedi and Poonam Dhillon. It is directed by Tanveer Khan and the music is by Sajid-Wajid.

The film was earlier known as One And Only. It was later renamed Miley Naa Miley Hum at the request of Chirag Paswan, who wanted his debut film to have a Hindi title.

Says producer Anuj Saxena: "One And Only was a working title, and when Chirag suggested a change, we were in the process of looking for new names. We tested the new title within the group, and everyone seemed to prefer it, so we are now going with this."

Chirag says his father Ram Vilas Paswan, always aspired to be in movies since childhood.

"I was fascinated with the magic of cinema and my parents knew that I would, some day, pursue movies. So when I told my father that I am keen on acting, it didn't come as 'Breaking News' for him," Chirag says.

"Miley Naa Miley Hum" is not the conventional launch for Chirag. It has a story to tell... in fact, it's a damn difficult role for a newcomer. Surprisingly, Chirag didn't join any acting classes like most newcomers do to hon their acting skills. "I practice before the mirror every single day. That helps me improvise on my acting. But I did learn tennis, since tennis plays an integral part in this movie. I had to get it right and I am glad I learnt it, since it helps me keep fit," says Chirag.

Though the film is produced by Dr Anuj Saxena, Chirag's father Ram Vilas Paswan would make it to point to attend the shooting of the film, as and when time permitted.

"In fact, dad is an avid watcher of Hindi movies and would often offer suggestions. He's so thrilled and excited that my debut film is about to release. Ditto for my mom, who couldn't control her tears when she watched my first promo," Chirag says.

Chirag is keen on pursuing his dreams.

"I am getting interesting offers and you will hear the announcements soon. Right now, my priority is films. Politics may happen in the future, not now." Chirag divulges.