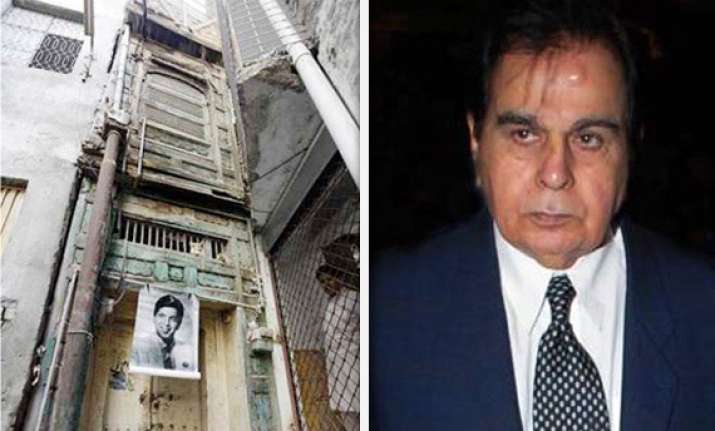 Islamabad, Apr 15: Eight decades after Bollywood icon Dilip Kumar left his ancestral home near the famous Qissa Khwani Bazar in Peshawar city, Pakistani authorities are in the final stages of acquiring the crumbling building so that it can be preserved as a national heritage site.
Tucked away in a corner of Doma Gali in Mohalla Khudadad, the home with an elaborately carved green doorway has few outward signs that set it apart as the place where Dilip Kumar was born as Muhammad Yusuf Khan on December 11, 1922.
The son of prosperous fruit merchant Lala Ghulam Sarwar, the future silver screen icon spent several years of his childhood in the home located near Qissa Khwani Bazar or the "Market of Storytellers," where travellers and traders from across Central Asia gathered to swap tales.
In December last year, Mian Iftikhar Hussain, the Information Minister of Khyber-Pakhtunkhwa province, announced plans to acquire the ancestral homes of Bollywood legends Dilip Kumar and Raj Kapoor in Peshawar so that they could be preserved as national heritage sites.
Officials said the move to acquire Dilip Kumar's home was in its final stages.
"The government of Khyber-Pakhtunkhwa is negotiating for purchasing Dilip Kumar's house with the present owner. The negotiations are in the final stage," Shuaib Uddin, a senior official of the province's Information Department, told PTI.