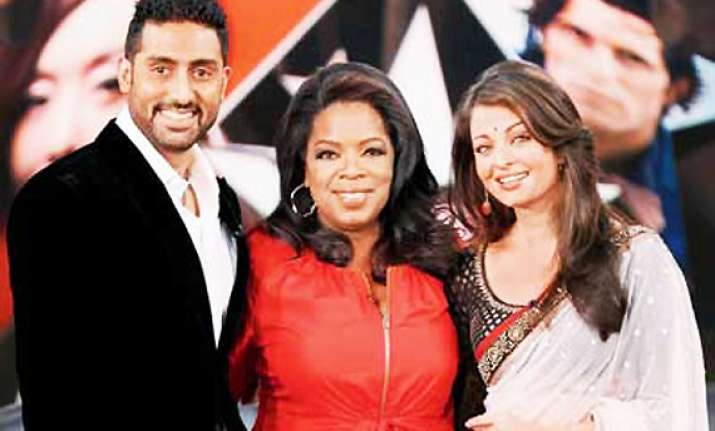 Mumbai, Jan 11: American TV mogul Oprah Winfrey, who will be visiting India soon, has expressed her desire to meet Bollywood star couple Abhishek and Aishwarya Bachchan who have been guests on her talk show.

Oprah will be making her maiden visit to India this month to shoot for her new show 'Next Chapter', which shows her travelling around the world interviewing celebrities, news-makers and others.

"Oprah is coming to shoot for a documentary. She has expressed an interest to meet. It would be wonderful to meet... she has been respectful and loving to both of us," Abhishek told reporters here last evening. 

In 2005, Aishwarya had made her maiden appearance on the 'The Oprah Winfrey Show' and in 2009, she was invited with her husband Abhishek for the same.