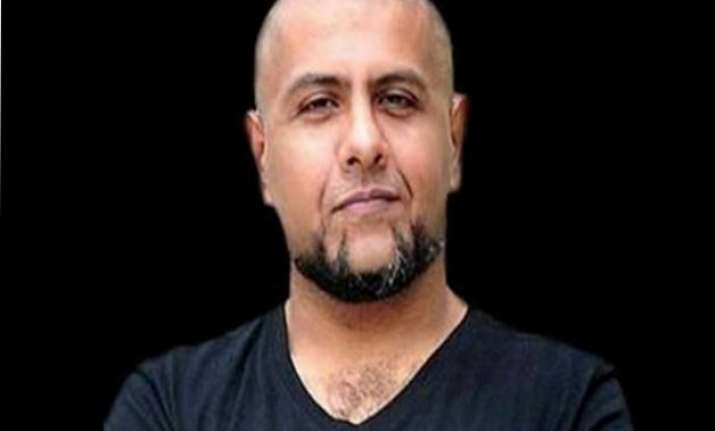 Mumbai: Singer-music director Vishal Dadlani says that considering the massive population of India, there is no reason why it can't have a global superstar in the field of music.
"India is one sixth of the world's population, there's no reason why we cannot have a global superstar in music who is of Indian origin. I think the time is right and the time is now," said Vishal on Thursday while interacting with the media at the launch of The Stage - a music reality show for English singers.
 "There is a huge independent music scene in India, and there are literally hundreds of them who perform world class music in English and who've been appreciated by audiences not just in India but across the world," he said.
Vishal who is part of the popular music composer duo Vishal Shekhar, feels that more than half of the pop songs even in Hindi have their lyrics in English.
"In India, there is a lot of talent and there are many people who love western music as much as they love Indian music - film music, classical music or regional language music. And this group never got the platform where they could take their talent and their love for western music to the audience," he added.
Ehsaan Noorani, one part of the famous music director group Shankar-Ehsaan-Loy, who is also one of the judges on the show echoed Vishal's views. "We always think that there aren't enough singers in India who sing in English. But there are several such singers. But the only issue here is that they don't get the platform to showcase how well they sing.
"People are already accustomed to songs in half-Hindi and half-English. It's not that they don't listen to English music but don't have substantial exposure to it. We just assume that they won't listen to such music, but when we offer it to them with a good presentation, they'll definitely listen to it.
"If you see the northeast region - Nagaland, Sikkim, Mizoram, Shillong, Arunachal Pradesh - they speak either in their local language or in English, and the bands there too play in English," he said "Dhobi Ghat" actress-singer Monica Dogra is also one of the judges on the reality show.