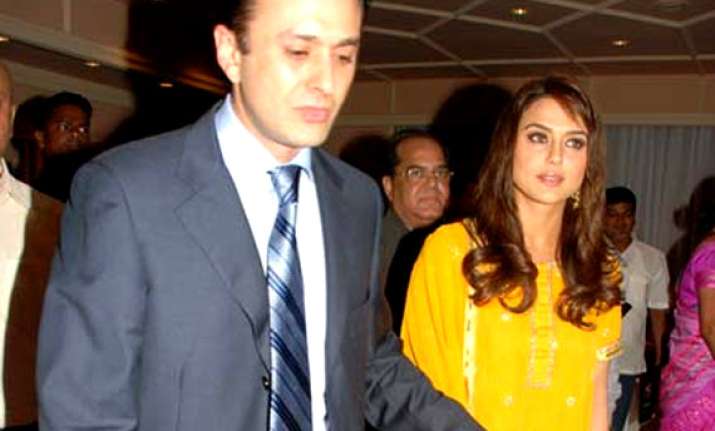 New Delhi: Industrialist Ness Wadia and ex-lover of Bollywood beauty Preity Zinta seems to be in deep trouble as one of the eye-witnesses, Danish Merchant, a businessman from South Mumbai has recorded his statement, which support Preity Zinta's claims.
According to sources, Danish Merchant has stated that, "Mr Wadia abused and manhandled Ms Zinta on May 30." The statement from an eye-witness can be a problem for Ness Wadia, who has been slamming the claims by saying that the charges were baseless and he was "shocked at the complaint".
Ness Wadia, ex-beau of actress Preity Zinta and co-partner in IPL team Kings XI Punjab was booked under sexual molestation charges. Bollywood actress Preity Zinta's filed an FIR for alleged molestation charge against her ex-boyfriend and business partner, industrialist Ness Wadia on Saturday, June 14, 2014.
The first information report (FIR) was lodged on the basis of a detailed written compliant handed over at the Marine Lines police station by Zinta late Thursday.
Police started calling witnesses over the issue and will also the scan CCTV footage of the alleged incident which took place May 30 in Mumbai during an Indian Premier League (IPL) match.
On June 12, Zinta, in a written complaint accused the Wadia scion and co-owner of the King XI Punjab IPL team of molesting and abusing her. Among other things, Zinta accused Wadia of grabbing her hand and abusing her during a cricket match in Wankhede Stadium in Mumbai.
Wadia issued a statement Saturday denying Zinta's allegations. "I am shocked at the complaint and the allegations made against me are totally false and baseless," Wadia said.
Police may contemplate any action against Wadia after questioning witnesses and examining video clips of the IPL match in Mumbai a fortnight ago.
Meanwhile, a delegation of the Maharashtra State Women's Commission led by Chitra Wagh visited the police station Saturday afternoon to ascertain the probe status and action initiated by the police in the matter.
In a statement to the media on Saturday, Preity Zinta claimed that her intention (behind the complaint) "Is not to harm anyone but only to protect myself".
"This is a very difficult time for me and I would like to request the media to please respect my privacy regarding this matter," Zinta appealed in the statement.