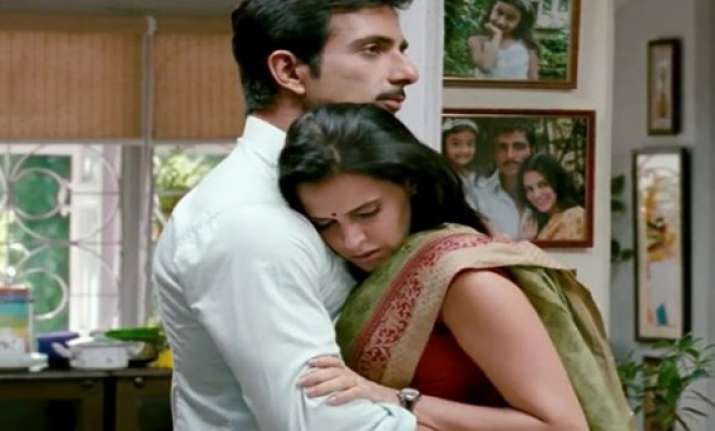 Mumbai, June 18 : Actress Neha Dhupia, who appears in a de-glam avatar in upocoming 'Maximum', thinks that nobody signs a film thinking about the clothes they would wear and the look they would sport in that movie. 
In Kabeer Kaushik's crime-thriller 'Maximum', Neha plays the role of Sonu Sood's wife, a homemaker and will be seen wearing cotton saris.
"I have a different look in this film and I am happy that I got to play this role. I think nobody signs a film thinking about the look.
"I have got lots of opportunities, where I had different looks. It's very nice to get such an opportunity.  But you should never base your decision on the clothes you would wear," Neha told reporters here at a music launch of 'Maximum'.
"I think the only reason to sign a film is because of the script. I am happy that Kabeer thought I was capable enough to play this role," she said.
'Maximum' features Sonu Sood and Naseeruddin Shah as cops and Vinay Pathak as a politician.  
"The cast of the film boasts is all male and I am the only woman in the film. I think it gets easier to get noticed in such a film," Neha said.
Meanwhile, Sonu Sood, said he was eager to do an action film. "I feel this is the best time to do action films in Bollywood. But, of course, in the future I would like to do romantic films as well," he said.
"I have been waiting to do a film like 'Maximum'. For me, this is one of my most special performances and it is very close to my heart. I don't know if this will be my best performance as an actor or not...that the audience will decide," he said.
About his role, Sood says, "I thoroughly enjoyed playing the role of a cop. I think it is a different feeling altogether. I really liked playing this character. I have learnt so many things while shooting for this film."
The film releases on June 29.