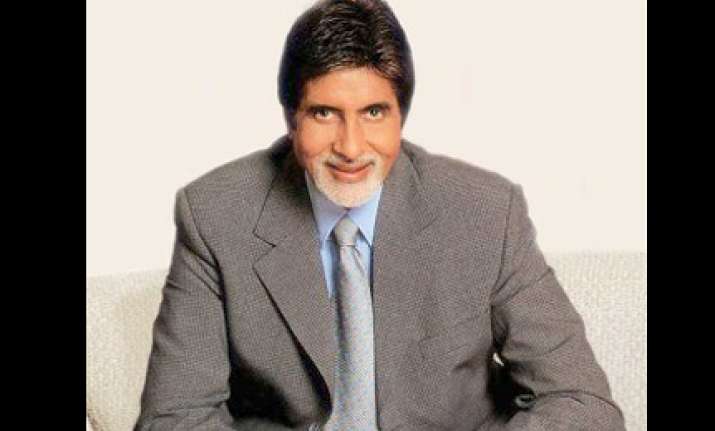 Gifts had started pouring in at his landmark residence 'Jalsa' weeks earlier and he has been busy cutting cakes at public ceremonies, but Bollywood icon Amitabh Bachchan who turns 67 on October 11, says that his enthusiasm about birthdays has long died. 
The thespian who will soon complete his 40th year in the film industry, said that he "goes along blowing candles", because he does not want to hurt the sentiments of his well-wishers and fans. 
"It is the time of the year for cakes and their excesses and I shall be blowing candles a plenty. But stopping them would be a sacrilege and so one goes along.... That is the norm and one goes along with it, though the excitement of birthdays and gifts has long since gone by," wrote Big B on his blog. 
His on-screen 'angry young man' alter-ego may scoff, but the real life Bachchan, who has got upto 4000 birthday wishes from fans across the world, whom he calls his extended family,  said that he is immensely touched by the gestures, though giving interviews to the media for the occasion irks him.
"There is a line up of media interviews starting off from tomorrow morning. You do one you do a hundred," wrote the star.
While most of his contemporaries have long retired, the Big B is enjoying a peak in his career with the best of roles coming his way and he has also consolidated his position as the most bankable star on TV with his role as pop philosopher on the reality TV show 'Big Boss'. 
The TV crew had arranged for a small celebration and Bachchan will again be cutting a cake today at the launch of his much awaited film 'Rann'. 
"A cake was in store for me by the end of the evening by the unit and the multitude of people that have been working so hard on this show... Tomorrow the team of Rann wish to bring in the first look launch for the film at a theatre near by and again cut a cake for my birth," wrote Bachchan. 
The actor has successfully avoided getting stereotyped in the industry as his upcoming films see him in a myriad of avatars, from a modern genie in 'Aladin' to a media tycoon in 'Rann'. 
But Bachchan who has won three National and 12 Filmfare awards among countless others, is best remembered as the 'angry young man' of filmlore.  
The actor who started his Bollywood journey with 'Saat Hindustani', interestingly got his dream break after 13 straight flops with 'Zanjeer', which was turned down by then superstars Dev Anand and Rajkumar. PTI