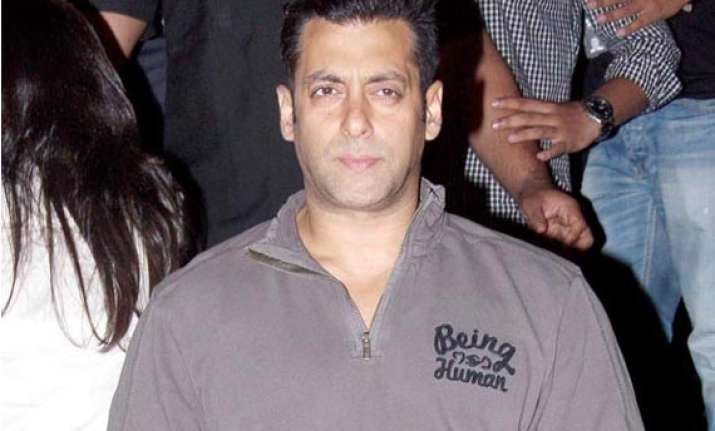 Mumbai, Jun 24: A Mumbai sessions court today rejected Salman Khan's plea in the hit-and-run case and ordered launching of fresh trial against the actor, who will face homicide charge not amounting to murder. The trial shall begin on July 19, the court said.
The sessions court ordered the Bandra lower court to send all papers related to the 11-year-old trial to the sessions court for the fresh trial to begin.
Salman Khan had, in his revision petition, challenged the slapping of homicide charge not amounting to murder against him, but the court struck down his plea.
If convicted, Salman Khan may face imprisonment up to 10 years.
The sessions court today held that the offence of 'culpable homicide not amounting to murder' under IPC had been made out against  salman Khan in the 2002 hit-and-run case.
Dictating the order in an open court, Sessions Judge U B Hejib ruled that Salman would face the charge of culpable homicide not amounting to murder.
Under the provision, the actor might be awarded ten years imprisonment and is triable by a sessions court.
Salman was earlier tried by a magistrate under the lesser charge of causing death by negligence (Section 304 A of IPC), which provides for a maximum punishment of two years in jail.
However, in a twist to the case, the Bandra Metropolitan Magistrate, after examining 17 witnesses, had brought forth the more serious charge of culpable homicide against the 47-year-old actor and transferred it to a sessions court for re-trial.
Advancing his argument against invoking the grave charge of culpable homicide not amounting to murder (section 304 part II IPC), his counsel Ashok Mundargi pleaded that the Magistrate's order was "erroneous, bad in law and contrary to evidence on record."
The Magistrate, he contended, had failed to appreciate that the actor had neither the intention to kill people, nor the knowledge that his rash and negligent driving would kill a person and cause injury to four others.
Public Prosecutor Shankar Erande while opposing Salman's appeal said the Magistrate had rightly invoked the charge of culpable homicide as he had committed a serious offence.  The court fixed July 19 for commencement of the retrial.