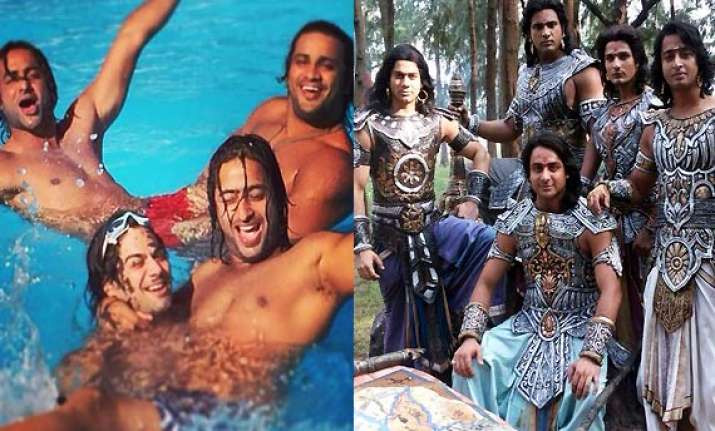 A family who stays together has fun together! Actors playing Pandavas on Star Plus TV show Mahabharat were seen having a gala time on the sets.
Take a look at some moments of their bromance.....
Alike their personalities written in sacred book of Mahabharat, Panadavas played by Yudhistir (Rohit Bhardwaj), Bheem (Saurav Gurjar), Arjun (Shaheer Sheikh), Nakul (Vin Rana) and Sahdev (Lavanya Bhardwaj) were caught spending some bromantic time while on break.