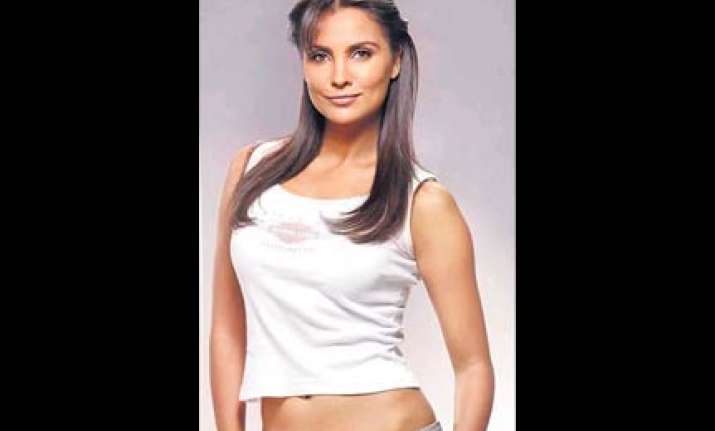 Bollywood actor  Lara Dutta has come out with a fitness video produced by her boyfriend tennis star Mahesh Bhupathi's firm Globosport, says a media report. Though Lara Dutta and her publicist deny about the making of the video, the report says, Bhupathi closely worked with Lara on the ideation and design for the DVD.
The video begins with a half-hour cardio session and then gives the viewer the option of choosing either the beginners' or advanced levels.
While Bipasha's video featured her friend and fitness expert Deanne Pandey, Lara's expert is Zarine Watson, who runs a gym called Watson Fitness centre in Bandra, where
Karan Johar
, Arjun Rampal and other celebs work out.
Bunty Walia's girlfriend (also Dutta's gym buddy) Debi Dutta is part of this video and has demonstrated the beginners' workout regimen. Lara has demonstrated the exercises in the advanced level.
The advanced version with Lara has tougher excercises -- a combination of core strengthening and cardiovascular exercises. Emphasis has been laid on maintaining a correct posture and form. The DVD will be out this year.  The DVD has workouts for pregnant women and for those with physical ailments such as back and knee problems.
There is a special segment on diet. A consultant will talk about the benefits of eating the right food and maintaining a rigorous diet.