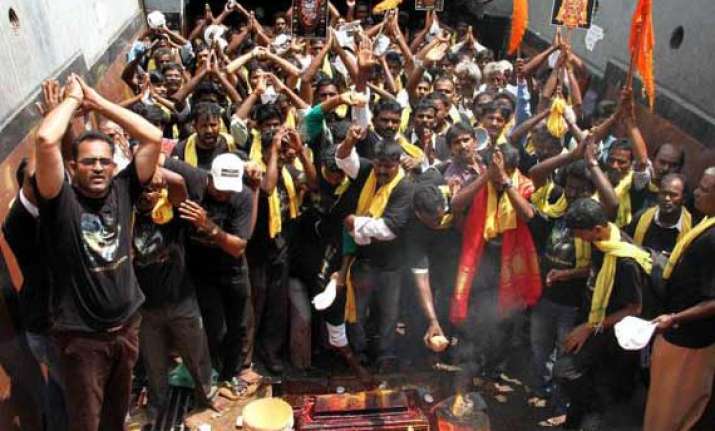 Chennai: From visits to temples on the eve of release to anointing large cutouts of Rajinikanth with milk before the first show of "Kochadaiiyaan" Friday, the southern matinee idol's ardent fans are set to celebrate the film's release as a family wedding. Such is the craze for the superstar that a multiplex has already sold about 13,000 tickets.
Directed by Rajini's daughter Soundarya R. Ashwin, "Kochadaiiyaan", India's first photo-realistic 3D animated motion capture film, will release on 477 screens in the state.
Also starring
Deepika Padukone
, Jackie Shroff, R. Sarath Kumar, Aadi Pinisetty, Nasser and Shobana, it will hit approximately in 6,000 screens in 10 countries.
Jointly produced by Media One Global Entertainment and Eros International.
In the US, "Kochadaiiyaan" is releasing on as many as 185 screens, in Tamil as well as in Telugu. It is also releasing in Hindi on Friday all over.
IANS caught up with few hardcore fans of the Thalaivar to find out how are they planning to celebrate the film's release.
Suresh Kumar, a final year student of Anna University, says, "When a Rajinikanth's film releases, it's like a wedding in the family".
"What do you do when someone very close to you from your family gets married? You dance, celebrate and pray for their well being. A Rajinikanth's film to me is equivalent to that. You celebrate like there's no tomorrow, dance with his fans and whistle as much as you can," Suresh told IANS.