Follow us on The gangland and the mafia world is a new concept which is being followed in Bollywood and directors are keen on presenting different tales from their point of view. Now here we have Shaad Ali, who has a distinguished gang story from YRF's earlier release 'Gunday' but a similar presentation.
Ratings- * 1/2
Stars- Ranveer Singh, Ali Zafar, Parineeti Chopra, Govinda
Director- Shaad Ali
Music- Shankar-Ehsaan-Loy
Kill Dil has its characters driven by fashion class. They love jackets and goggles even when they are gunning down the targets given or being punched by their foes. The makers have the cinematic liberty and we allow them to take its full advantage. But Shaad Ali takes excessive of it and kills the sole purpose of the entire movie.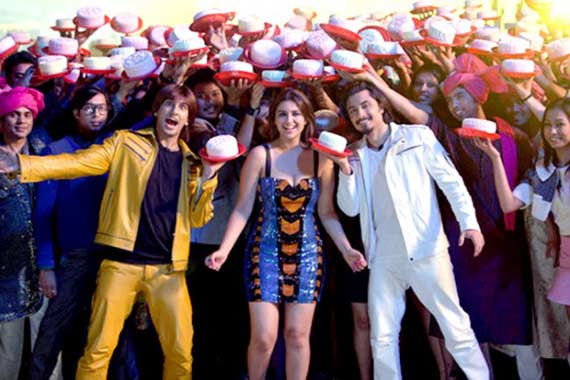 The 'Saathiya' and 'Bunty and Bubly' fame director sets a new low after his last disaster 'Jhoom Barabar Jhoom' and we are saddened by it. Kill Dil opens with teenage brothers-like-friends Tutu (Ali Zafar) and Dev (Ranveer Singh) who are abandoned and weak. The local goon Bhaiyaji (Govinda) takes the duo under his wings and trains them to be professional killers.  Enter Disha (Parineeti Chopra), a free spirited lady who guides jailed criminals to a better life once they are released. Unsurprisingly, and without any delay Dev and Disha falls in love with each other but Bhaiyaji does not accept it. Now Dev has two choices, either to 'Kill' or 'Dil'.
While the plot gives you a deja-vu feeling, contemplating the movie shadowing the erroneous glitches would be nothing but foolishness. Had the director learnt any lessons from the recent movies Gunday and Desi Kattey with similar premise, his Kill Dil would have been much better. Kill Dil lacks innovation in its screenplay and execution. The logics once again take back seat to an extent that spoils the flow badly.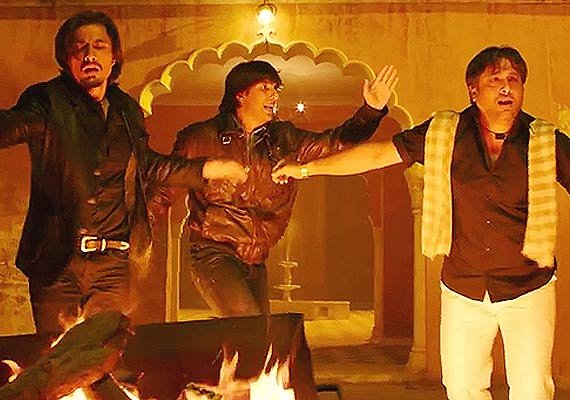 Like Parineeti's Punjabi's accent is just limited to a pub scene. Ranveer and Ali's slaying down their targets is too casually portrayed. Parineeti dates Ranveer but for not once she tries to peek into his background is too unacceptable.
Bhaiyaji's character too is inspired by the anti-heroes of numerous disastrous movies. He shows less of anguish, more of humor with a touch of dance. This character- justifiably played by Govinda- is turned down by bad writing and so is the movie.
The biggest flaw in Kill Dil is that it's too predicable, at times over-dramatic and loosely inspired by the action dramas which we have grown up watching and criticizing.
Neither the one-liner dialogues deserve a clap here nor do the action sequences send in thrill element. The camaraderie of the two friends- Dev and Tutu or their equation with 'Bhaiyaji', still has little verve to amuse us in bits while the post interval intense face-off between Dev and Bhaiyaji is the only scene worth your attention.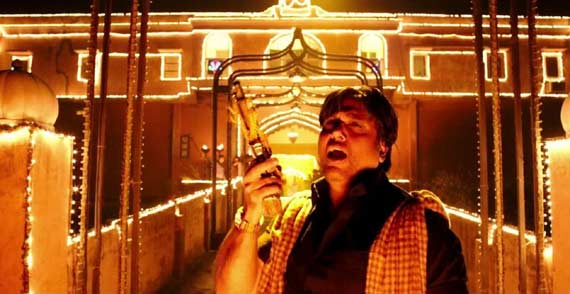 The love chemistry between Disha and Dev doesn't turns out to be as interesting and sizzling as it looked in the promos.
Performance wise Govinda takes the lead. However, his character is unbelievable still its delight to watch the 'Hero No. 1' of the 90s back on screen acting and dancing.
Ranveer Singh who usually has sported a grungy look with stubble, tones down for his soft character. He brings out the softer, innocent and endearing act with efficiency.
Parineeti Chopra after a lot of de-glam roles finally get to show her alluring side but she doesn't quite gives her best performance.
Ali Zafar plays his character with attitude. Mostly we have seen him in comic roles but as a serious goon he is fine.
Music also comes out as a big winner. The trio of Shankar-Ehsaan-Loy has given brilliant music in the past and this time again they compose a brilliant score altogether. Bol Beliya and Sajde are our picks from the album.
One and a half star for Kill Dill. Don't get fooled by its glossy posters and promos.