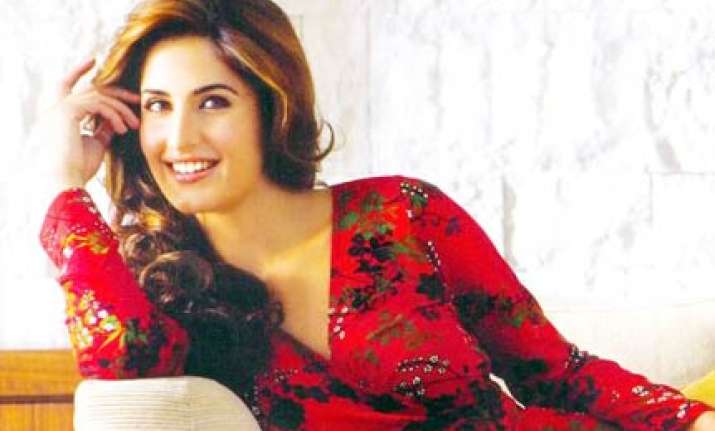 Bollywood star Katrina Kaif has chosen to walk out of  The Italian Job. After months of speculation, the actress quit Abbas-Mustan's Bollywood remake of F. Gary Gray's 2003 original, reports Mumbai Mirror.
Katrina has cited date problems for walking out of the film. Recently, she signed a new project with Yash Raj Films. Simultaneously, when Dostana 2 was postponed to December, her original dates for the film had to be changed. Though the actress had signed The Italian Job when it was announced eight months ago, she let go of the project because managing dates was becoming a problem.
What's shocking though is that Katrina let go of a role that was actually quite a meaty one. Apparently, she would have played the role Charlize Theron enacts in the original. Our source said, "There have been rumours that Katrina was not keen to do Abbas-Mustan's The Italian Job. Apparently, she had even asked for some changes in the script. Obviously, Katrina walking off at this stage comes as a surprise, considering her role is extremely pivotal in the film."
Added to this, you wonder why the actress would let go of a directing pair like Abbas-Mustan, especially after her last film with them, Race scored well at the Box Office. Apparently, when Katrina expressed her anxiety to Abbas -Mustan, they talked to her at length. And they did convince her until her dates for Dostana 2 were pushed to the end of the year. Since The Italian Job is supposed to go on floors in mid-November, neither Abbas nor Mustan could argue further.
Soon after the Dostana 2 dates were shifted, Yash Raj Films offered a project to Katrina, which will go on floors from mid-September. But just being paired opposite Imran Khan couldn't be incentive enough for Katrina, right? The actress made her decision and has now conveyed it to Abbas-Mustan, despite everything.
When contacted, Katrina Kaif confirmed that she had left the film due to date problems.
Mustan, of the Abbas-Mustan duo, said, "Yes it is true. There are a lot of date problems and she (Katrina) is no longer doing the film. As of now, we have
Abhishek Bachchan
, Neil Nitin Mukesh and Omi Vaidya in the film. One more hero and two girls still need to be cast. Everything will be done in a week's time."