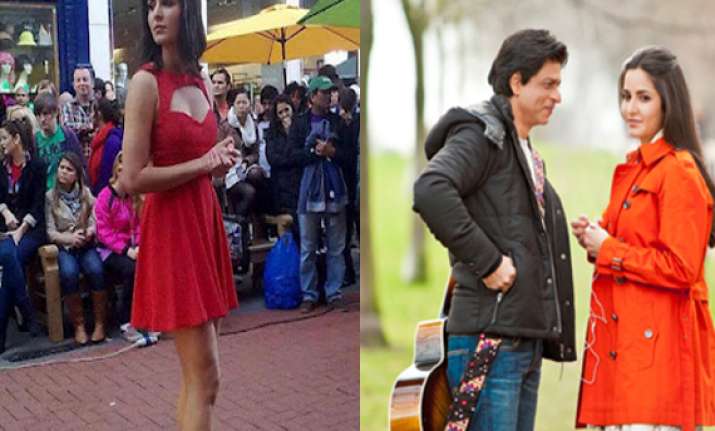 Mumbai, April 26:  Bollywood superstar Shah Rukh Khan is all praise for co-star Katrina Kaif and has gone to the extent of saying  "she is a stupendous actor."
Shah Rukh Khan,  who is doing  a Yash chopra romantic film with Katrina Kaif, says: "I do a few films every year, and when I work with young actors, I learn a lot as they have a different way of doing scenes.  
"Katrina is a stupendous actor. She approaches every scene differently, and as a co-star I have to adapt differently. That give and take has been absolutely fantastic," says SRK, adding that Anushka Sharma will soon join them in the film's next schedule.
Shah Rukh told Times of India that he was currently shooting for the film, but would definitely fly down to Kolkata to watch his IPL team play.  
"I am shooting currently, but when I get eight to 10 days free, I will fly down to Kolkata to watch the matches."
"Hopefully, I will complete the film by July and take a couple of months off. Only then will I decide what to do next," says Shah Rukh, squashing reports saying that he will start Rohit Shetty's Chennai Express this year. 
 "I have been reading these reports, but I have not decided when I will start shooting."
About Kolkata Knight riders, SRK says: "I don't strategise...I am just an owner and support the team. We have some wonderful minds this time and they have been working very hard. I am glad that the younger boys have been doing very well.
I have always been a big believer that if we have young guys doing well consistently, our team will stand to gain a lot. So hopefully it will happen this year, because most of our star players are doing well."