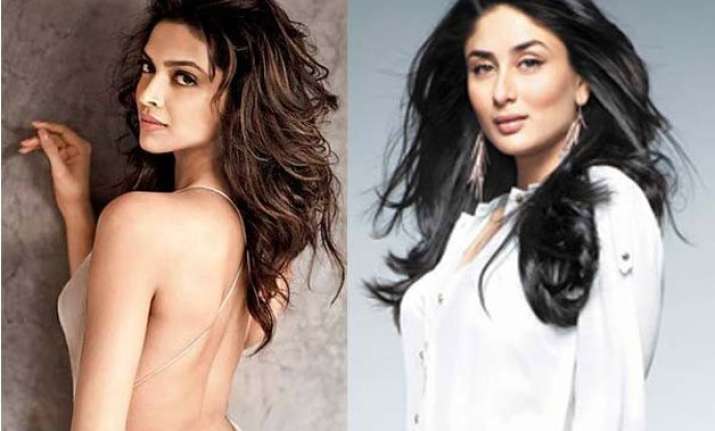 New Delhi: Seems Kareena Kapoor Khan loves staying in news. Kareena who is spending joyous days post the success of Bajrangi Bhaijaan,  loves to be the talk of the tinsel town. Since her debut in Refugee opposite Abhishek Bachchan, she remained on the  front page of tabloids due to her unruly behaviour and quick replies. With time, she learnt how a little diplomacy can take you a long way in the industry.
But the person she is her affinity for gossip is still rock solid. Living by the rule, an enemy's enemy is a friend it seems the wife of Nawab doesn't miss a chance to pull Deepika Padukone down and push Katrina Kaif up.  
Kareena and Deepika haven't been on good terms after Deepika was chosen over Kareena for Love Aaj Kal opposite Saif Ali Khan. Love Aaj Kal was directed by Imitiaz Ali under whose direction she ruled hearts in Jab we met and produced by Saif Ali Khan so we can understand why she flipped out when Deepika bagged the role.
So that's how it started and it is still going strong.
Well, the reason why Katrina and Deepika are on a cold war isn't hidden to anyone. Yes, it is of course Ranbir Kapoor.
Ranbir's new ladylove Katrina received praises from his cousin. According to Kareena Kapoor, Ranbir's girlfriend is really cool as they bonded on the sets of Phantom, a movie in which Katrina will be seen sharing screen space with her husband Saif Ali Khan. She had also stated on record earlier that Katrina is a perfect match for her brother, Ranbir.
With Bollywood seeing patch ups lately as Salman-Shah Rukh's grand comeback, it will be worth noticing if the leading ladies of Bollywood would get over their past and move on!