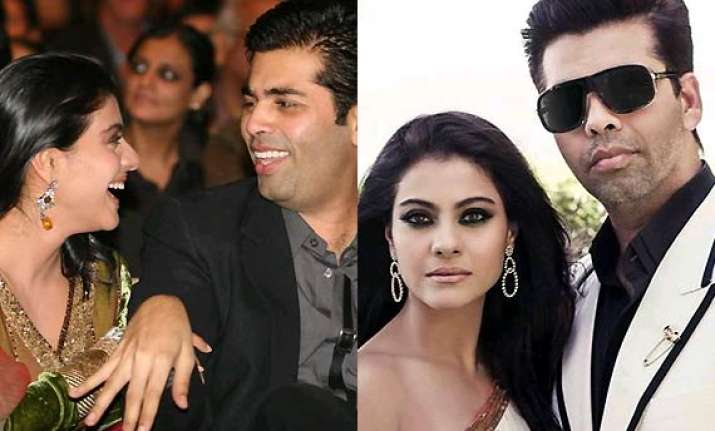 Mumbai: Actress Kajol denied reports claiming she had differences with her friend and filmmaker Karan Johar post her appearance on his talk show "Koffee With Karan"
When asked about it, she said: "No differences at all with Karan Johar."
Kajol, who cut down her movie assignments post motherhood, will next be seen in her home production and added: "I have confirmed this news before and yes, I am doing that project."
The actress, who tries to spend maximum time with her daughter Nysa and son Yug, says the biggest gift her children can ever give her is acknowledgment.
"The biggest gift your children can ever give you is the acknowledgment. When I go back home and my son says I missed you and hugs me, I really love that. That makes my day," said the actress who was crowned Mighty Mom Thursday by the makers of forthcoming animation movie "Mighty Raju Rio Calling".
Talking about the children's safety and current scenario, she said the world is not so safe for children anymore.
"As a child I have never watched cartoons as I was busy with physical activity. My mum used to tell me to go out and play, and we didn't use to go out with our maids. Today, world is different if kids go out, we send our maids with them. World has become unsafe today it's different," said Kajol