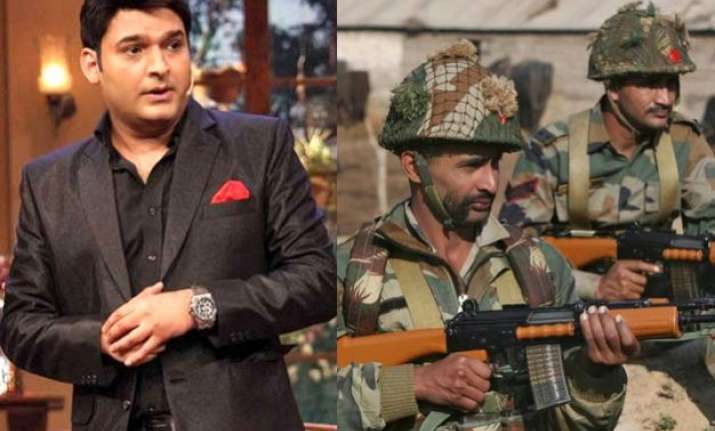 New Delhi: Kapil Sharma, the stand-up comedian, is a household name thanks to his stupendous talent to make people laugh at any given point.  While he spends his evenings cracking jokes, little did we know that his brother Ashok Sharma is serving the nation via his participation in the police force.
Ashok Kumar Sharma is a head constable with the Amritsar rural police who has been countering Jaish-e-Mohammad terrorists in Pathankot.
Recently when terrorists attacked the Pathankot airbase, he along with 80 other cops was rushed to the scene, as per the report published by a leading daily. 
Sharma had been doing 20-hour long shifts along with his colleagues. They just stop to eat and sleep and then resume the task of protecting the nation from the enemy.
Such a contrast in lives of the two brothers is a reflection of humble background they belong from.  Their father, Jatinder Kumar was also a cop. He died of cancer in 2004. On several occasions, Kapil was spotted getting emotional while talking about his father.
Kapil's iconic comedy acts where he plays police officer is a sheer reflection that he is inspired from his family background. Though, he chose to serve the people by doing comedy and left the nation-serving job to his brother.
Ashok is a big fan of his brother's show Comedy Nights With Kapil. He has met Rishi Kapoor, Amitabh Bachchan and Salman Khan on the sets of the show.