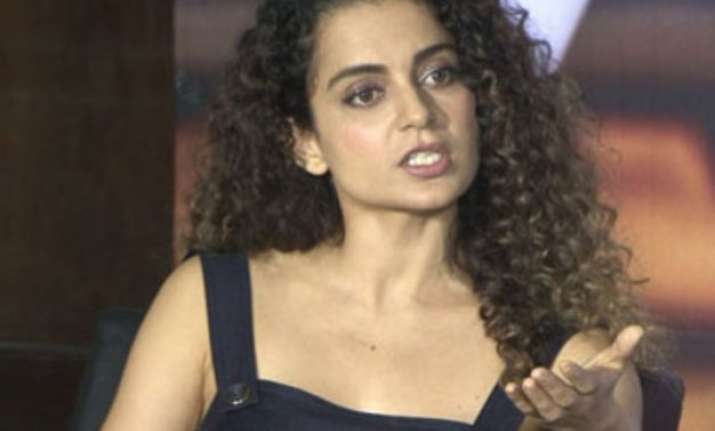 New Delhi: Kangana Ranaut is known to be fearless actress who doesn't know how to mince her words. She always speaks her mind out irrespective of the time, place and topic.
But in a recent incident Kangana went way too far on the sets of her film in expressing her point. In a video that has gone viral on social media Kangana Ranaut is seen fuming in anger in her vanity van.
As seen she got into a heated argument with a guy over the body double issue and started shouting.  Here's the conversation between the two:
The Boy: We have decided to use a body double!
Kangana: Body double? Why do you need a body double?
The Boy: There a lot of weights, it will be tough and thats why!
Kangana: I don't work with body double!
The Boy: It'll be troublesome for you!
Kangana: Troublesome? I said I don't use body double and nobody has informed me about this!
 
Following that Kangan lose her temper and called out Rangoli, her manager, within few seconds. The video, reportedly, is from the sets of her upcoming movie Rangoon, however, there is no official conformation.
We have never seen Kanagna in such a mood and it will be shocker for all her fans.
Watch Video