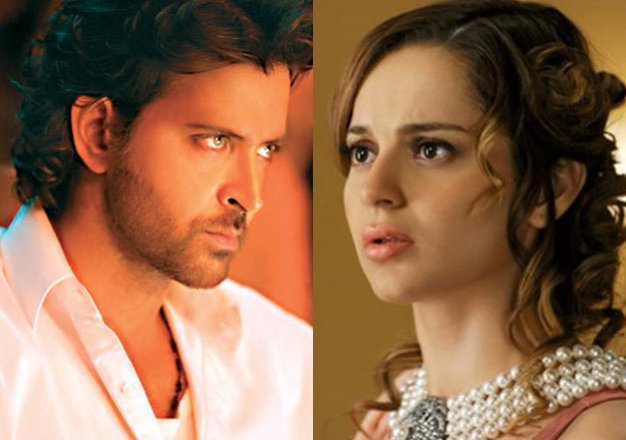 New Delhi: One has rarely seen actress Kangana Ranaut mince her words. Be it her cold wars with her contemporaries (read Deepika Padukone) or her rumoured affair with actor Hrithik Roshan, Kangana has spoken her mind every time. But, it might just be backfiring.
If media reports are to be believed, Kangana has put her bright career in Bollywood in a grave danger by talking ill about Hrithik Roshan. Apparently, the Greek god of tinsel town is upset with the way Kangana has been vocal about her thoughts and has asked fimmakers to not cast her in his film. Not only this, he has even asked filmmakers close to him to refrain from roping in Kangana as an actress.
A source close to the 'Bang Bang' star was quoted by a leading entertainment portal, "It is an elementary calculation. You badmouth a top hero, you get ostracised not just by the hero, but by all his friends. Kangana had earlier taken on Ajay Devgn and Sanjay Dutt during the shooting of David Dhawan's Rascals."
The source further added, ''And hasn't worked with them since. But this could be as much her choice as theirs.''
The source also said, ''Now Hrithik Roshan too has apparently told friends and filmmakers that he doesn't want to hear the 'K' name anywhere near him. So where does that leave her?"
Well, while many have lauded Kangana's bravery in the past, we wonder if it is creating troubles for her. The other side of the story, however, is, if Hrithik is really feeling threatened by her statements that he is out and about to ruin her career? Only time will reveal more details behind this story.