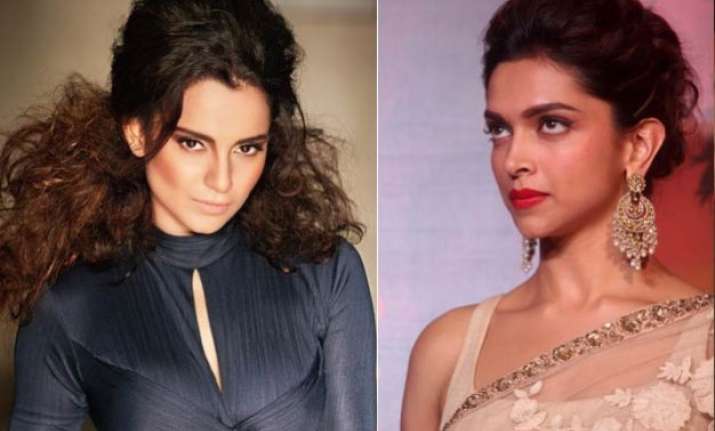 New Delhi: Deepika Padukone and Kangana Ranaut's love-hate relationship have been making it to the tabloids for quite a while now.
The rivalry between the two leading ladies of the Bollywood is seeing the day light solely on the fodder provided by the 'Queen' actress.
While Kangana doesn't know how to mince her words, Deepika, on the other hand, avoids adding fuel to the fire.
At a recent interview, Kangana candidly talked about Hrithik Roshan's mean tweet, men threatened by her and her arch-rival Deepika Padukone.
When interviewer asked whether she considers DP her competition, here's what she said.
"Does Deepika have any films this year?"
Well! This statement from Kangana is quite clearly reflects her jealousy from the Bajirao Mastani actress as we know what Deepika is up to nowadays.
For the ignorant, Deepika Padukone is in Canada shooting for her Hollywood debut movie 'XXX: The Returns of Xander Cage' opposite Vin Diesel.
Grow up Kangana!