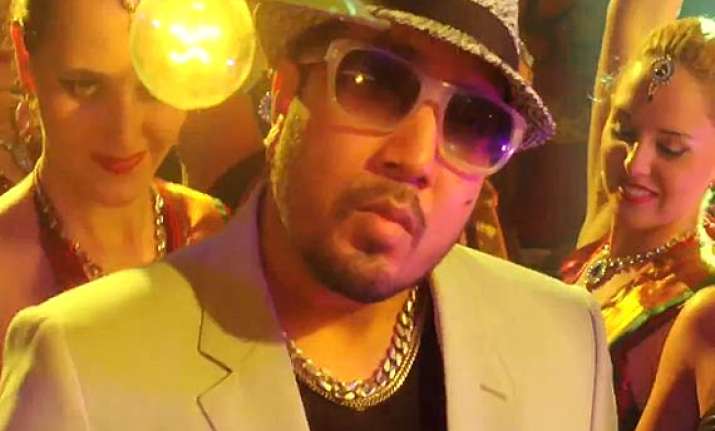 As Subhash Ghai's 'Kaanchi' is on board, the director has not only come up with his anticipated directorial venture but also has tried his hand in making music for the film.
Despite roping in splendid composers like Salim-Sulaiman and Ismail Darbar for Kaanchi's music,  Subhash Ghai has composed 'Main Mushtanda' song featuring Mika Singh and Chandan Roy Sanyal along with Subhash Ghai's very own 'Kaanchi.'
While the song starts with a foot tapping music, it slowly dissolves to a rather stark dark junction and takes the road of boring clichés. The 'Mika-charm' is there in the song but despite that it is not a perfect piece of entertainment.
'Main Mushtanda' has even got a few alluring Haryanvi lyrics but it seems to be a clear effort to raise the song's tempo and one will surely wonder about the abrupt entry of such lyrics in the song. Beside this, Mika has done a well job with his featured 'cool' image in the song but…yes there is a 'but' to add to this. We couldn't resist laughing when we heard Mika saying, "mere tann me seduction!'
The song appears to be a mere effort to portray a 'party drama' on screen but unfortunately remains 'just an effort'. With those scantily clad background dancers, a continuous 'Mika-Chandan' combo and a not-so-impressive tone, the song has everything but all cluttered.
Even the film's lead Mishti as Kaanchi appears in the song but just to tell the people that she is 'Kaanchi,' as she appears in the song and says 'Main Kaanchi;' (don't laugh)
Wacth the song here and decide it yourself!     
'Main Mushtanda' is nothing but a weird match of more weird lyrics and a predictable Mika's persona.