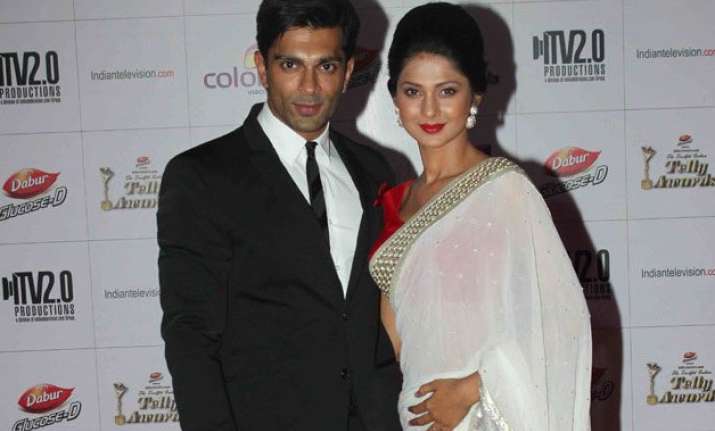 New Delhi: Bollywood actor Karan Singh Grover is walking on the air these days especially because of his personal life. The actor is reportedly dating Bipasha Basu and is quite happy with her.
In fact, the rumoured couple recently spent a gala time on their vacation in Maldives.
However, apart from his love affair, it's his divorce case that's bagging a lot of attention.
Karan has been married to TV actress Jennifer Winget since 2012 and their wedding is currently undergoing the divorce process.
Reportedly, Karan and Jennifer parted was due to frequent conflicts between them as Winget was getting insecure of the actor's increasing closeness with Bipasha.
While the 'Alone' actor seems to have moved on with his life, he still feels that marrying Jennifer was a mistake.
Yes! The actor reportedly stated that some people are better off as friends and should not take it to the next level. He also blamed himself saying he had a penchant to rush into things, but he won't repeat such mistakes in future.
Earlier there had been reports that Jennifer isn't giving divorce to Karan because of alimony issues. However, the actress had later rubbished the reports and also wished Karan and Bipasha good luck for their future.
But with Karan giving such statements, we wonder how Jennifer Winget will react on this.