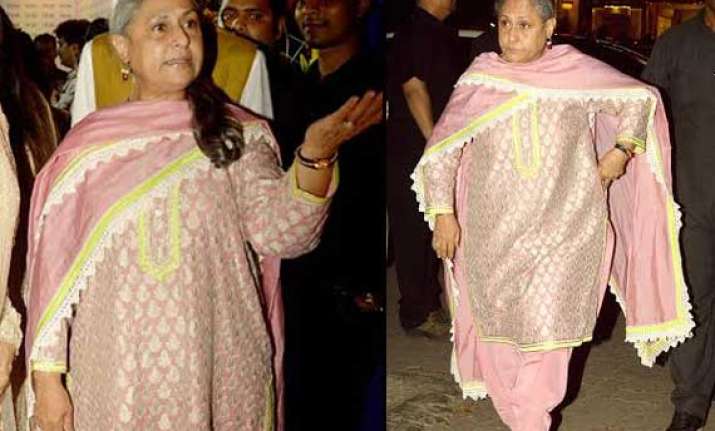 Mumbai: Jaya Bachchan, who isn't known for sharing a good rapport with the media persons, once again got miffed with one of the reporters at her sister-in-law Ramola Bachchan's designer fashion store launch.
The actress got so miffed be an out-of context question of a reporter that she decided to leave and eventually after giving a piece of her mind to the media she left the place in a jiffy.
Well, it's not the first occasion that they yesteryear actress has lost her temper over any journalist at an event. Earlier too, in a star-studded birthday bash of Subhash Ghai's wife, the 'saansuma' of Aishwarya Rai Bachahan slammed a reporter was addressing blue-eyed actress with Aish and 'Aishwarya'.
Hearing this, Jaya's face turned red with fury as she took over that person and said, 'ye Aishwarya kya hota hain huh?, Tumhari class mein padhti thi kya?  (Why are you calling her Aishwarya? Was she your classmate?)
Realising the situation going miserable, Aish consoled her mom-in law and asked her to leave. Not only Jaya Bachchan, earlier hubby
Abhishek Bachchan
too was miffed over a media person for calling her Aishwarya.