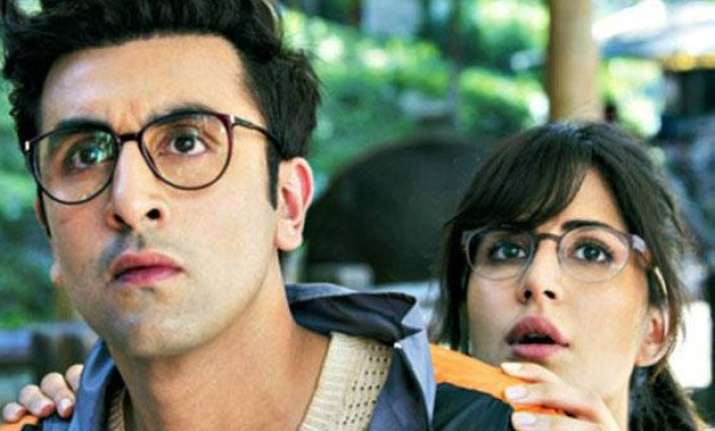 New Delhi: It seems that 2016 has started of on an unsavoury note for Bollywood actor Ranbir Kapoor.
The actor had a break-up with his alleged girl-friend Katrina Kaif earlier this year and this split caused him a loss of Rs 21 crore.
The 'Tamasha' actor was avoiding the limelight these days and preferred focussing on his forth-coming movie 'Jagga Jasoos' opposite Katrina Kaif, which he is co-producing as well.
But it seems his break-up has brought much bad-luck for Ranbir.
'Jagga Jasoos', which is being helmed by Anurag Basu, has been delayed once again.
It's been two years since the movie is under process and now Katrina Kaif has revealed that 'Jagga Jasoos might hit the screens in August.
"A substantial portion of the film is yet to be shot. A good 40-45%. We begin shooting on Feb 13. I suppose some portions would be shot in Morocco. As per my last discussion, the film will be out sometime in July end or August," Katrina told a leading daily.
Earlier, 'Jagga Jasoos' was supposed to release in 2015 but was postponed to June 2016 and now it has once again been delayed.
We wonder if Ranbir-Katrina's break-up is the reason for this delay or there's something more to it.