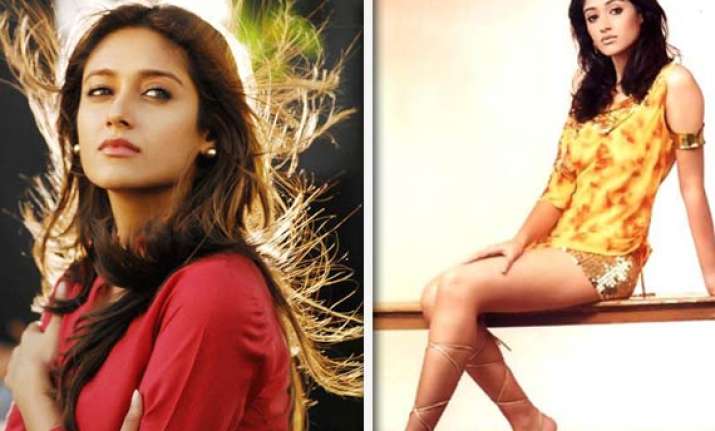 Mumbai, June 18: South actress Ileana D'Cruz who features in Anurag Basu's Barfee will be seen aging from a 19-year-old to a 65-year-old in the movie! The 24-year-old D'Cruz is a model-turned actress, who has been part of several South films including the superhit, Pokkiri. Barfee is her first Hindi film.

"All the three lead actors are playing out-of-the-box, and extremely interesting characters in Barfee," said Anurag Basu, the film's director,

"Ranbir Kapoor, as everyone knows, is playing a deaf and mute boy, Priyanka Chopra is not mentally-challenged as reported, but is mildly autistic (a form of mental illness that causes a person to withdraw into a private world of fantasy and be unable to communicate with others or respond to his/her real environment) in the film. Ileana D'Cruz, on the other hand, is playing a character who will be seen aging from a 19-year-old to 30 to a 65 year-old," stated Basu.

The shooting of Barfee took off on June 14 at Darjeeling where Ranbir and Ileana are participating in a 10-day schedule. The hill station is Ranbir's hometown in the film and will be showcased as never before. After a 15-day gap, the shooting will continue in Mumbai, where Priyanka will start working for her part in August. As for the title Barfee, it was chosen because Ranbir's name in the film is Murphy, and being mute, he mumbles it as barfee!