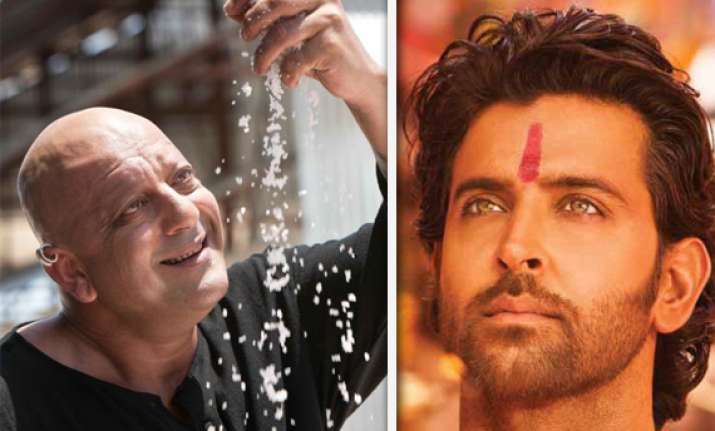 Mumbai, Dec 23: As Sanjay Dutt's shaved head and menacing smile as the villain of Karan Johar's 'Agneepath' stands out in the posters, it was a conscious effort to make the hero, Hrithik Roshan, an underdog, says the filmmaker.

"It is important to realise that portrayal of Vijay Dinanath Chauhan is completely different from the original 'Agneepath' because the original character was not underdog.

Here he (Hrithik) is an underdog. He is a younger boy, the character is played by younger boy," Johar told reporters here.

"Vijay Dinanath was portrayed by Amitji (Amitabh Bachchan) at a certain age. Here the character is much younger....it is about how an underdog uplifts and rises against the impactful, big, large, scary villain, that is when you feel triumph of hero's spirit."

In Karan's production, Hrithik plays the role of Vijay and Sanjay plays the baddie 'Kancha', played by Danny Denzongpa in the original.

When asked if he feels overshadowed in the film due to Sanjay, Hrithik said, "Look at his size...I think anyone, be it me or anyone else will get overshadowed. It is not possible that you will not get overshadowed by Sanjay's presence..."

The film, directed by debutant Karan Malhotra, is slated to release on January 26.