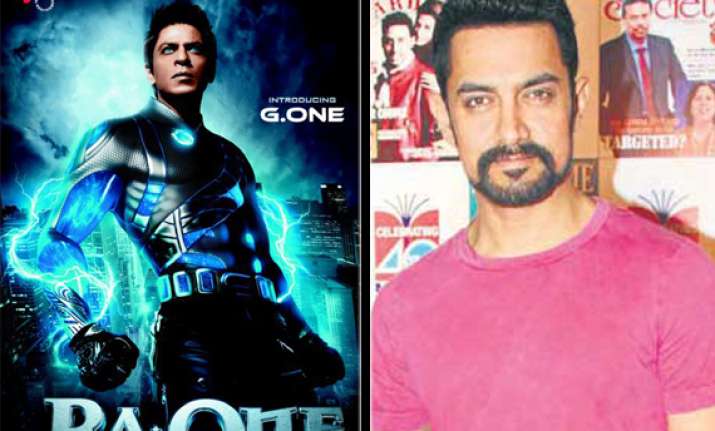 Mumbai, Oct 26: Bollywood star Aamir Khan has wished success for Shah Rukh Khan's much-awaited sci-fi film 'RA.One'.

"My best wishes for Shah Rukh and his team for 'RA.One'. Lot of hard work and money has been put in...I hope the effort pays off. Hope the film gets due success," Aamir said.

'RA.One', a superhero film, starring Shah Rukh, Kareena Kapoor and Arjun Rampal, releases today.

The relationship between Shah Rukh and Aamir had reportedly soured a couple of years back, after the latter had posted an entry on his blog that resulted in a controversy.

Aamir's comment that he had a dog by the name of 'Shah Rukh Khan' had invited the wrath of Shah Rukh's fans. Aamir had later apologised.