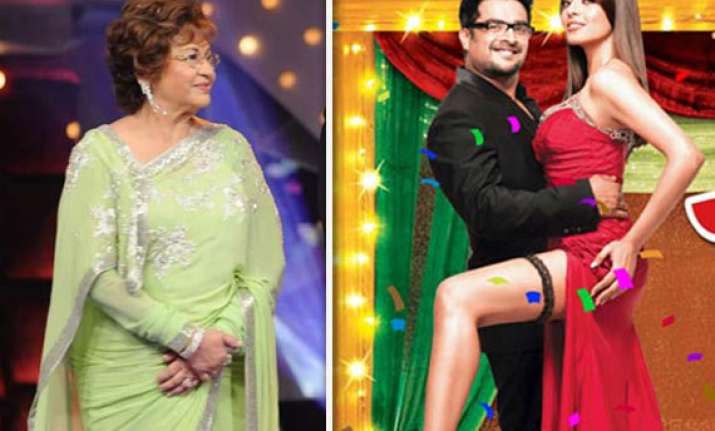 Mumbai, Feb 18: Yesteryears dancing queen  Helen is  playing a granny in the film Jodi Breakers, directed by Ashwini Chaudhary.

In an interview to a newspaper Helen says, "I am the granny of the show. Milind Soman plays my grandson.

"Madhavan,of course is paired with Bipasha. There is a problem that happens and they come to me to help them solve it.

"I was in a mood to do something.This film came my way and I did it," she laughs.

Helen adds, "I relied on director Ashwini and trusted his word.

"But it was the chemistry that I shared with these people which made me feel like working with them.

"I felt that there must be something good for them to insist that I do the film."

Asked whether she is playing a dance teacher, Helen smiles saying,  "Believe me, when I saw myself dancing on screen I told them (Madhavan,Bipasha,Milind and Dipannita ) that it is they who should be teaching me dancing.

"I run this dance school for senior citizens in the film."

Helen says she thoroughly enjoyed working with the lead cast Madhavan, Bipasha, Milind and Dipannita.

"I kept teasing them saying, I am sapping your youthful energy," she laughs.

"I keep myself occupied with other activities. I do yoga. I go for long walks and meet friends.

"The money I earn I use as pocket money.Now I feel that I have worked enough and need to take a long break."