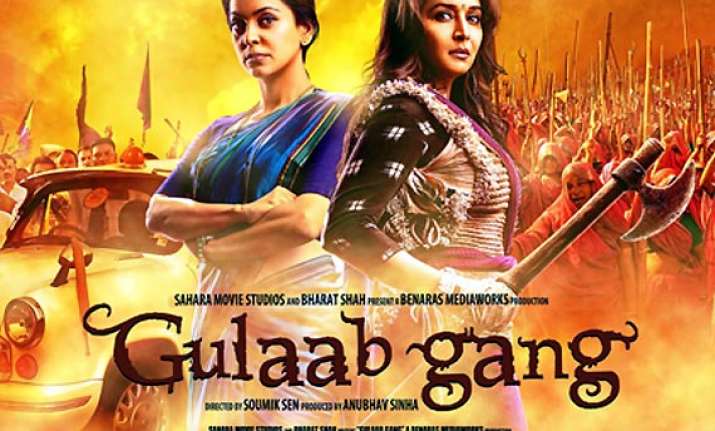 Film: Gulaab Gang

Cast:
Madhuri Dixit, Juhi Chawla, Tannishtha Chatterjee
Director:
Soumik Sen
India for a very long time played a hub to those egoistic saints who believed women were born to raise children, being beaten, disrespected and live no life of their own. 
With changing times, women have been empowered by laws, education and other helpful aspects that not only gave them the confidence to live life on their own terms but also cemented their foothold in a men-driven country. 
Through 'Gulaab Gang' director Soumik Sen beautifully showcased an insight on the lives the women of today's times and their struggle to stand up to those who are ready waiting to crush them beneath the age old mind-set. 
Two contemporaries of their times Madhuri Dixit and Juhi Chawla have come together for 'Gulaab Gang', a story about two women played by Madhuri (Gulaab Gang leader) and Juhi (politician), while the former believes the depraving condition of women could be changed with women empowerment, the latter thinks that a woman in power holds the key to up-liftment.