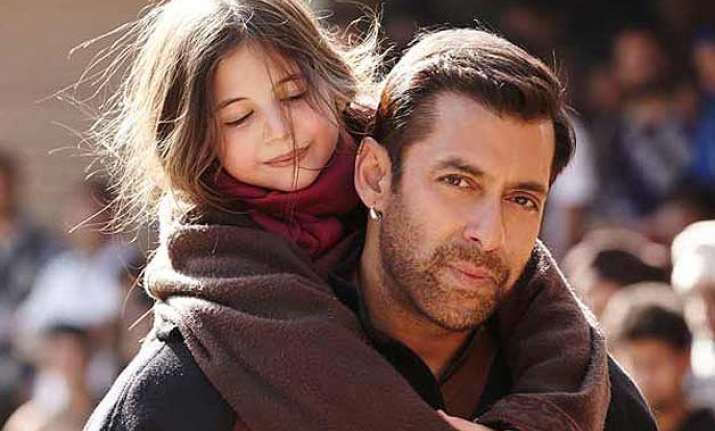 Mumbai:  "Bajrangi Bhaijaan" might have grossed over Rs 27 crore on the opening day, but superstar Salman Khan is of the opinion the appreciation and love of audience matter more than a film's commercial success.
 
When Salman Khan was asked about his experience of working with Harshali aka Munni, the superstar said, "We did not try to do acting with Harshali, we did whatever she said,".
 
Speaking about Harshali, film's director Kabir Khan said," We launched extensive to select the girl who could play the role of Munni, our team went even to Kabul but finally we found Harshali in Delhi".
He further said," We did an extensive workshop with the little girl and the biggest advantage with her was that she was willing to work which helped us a lot".
 
Kabir also said, "It is always tough working with a child but it was not the case with Harshali as she almost did all the scenes naturally and finally it was easy on our part".
 
He also revealed that small Harshali is a big fan of Salman Khan and was very much excited to work with him. The Bollywood superstar also got attached with the little child and thier chemistry can be seen in the film also.
 
The director is so impressed with the child that he went to the extent of saying that although Kareena played an important role in the film but it was the little child who played the lead role in the film and Salman Khan played second fiddle to her.