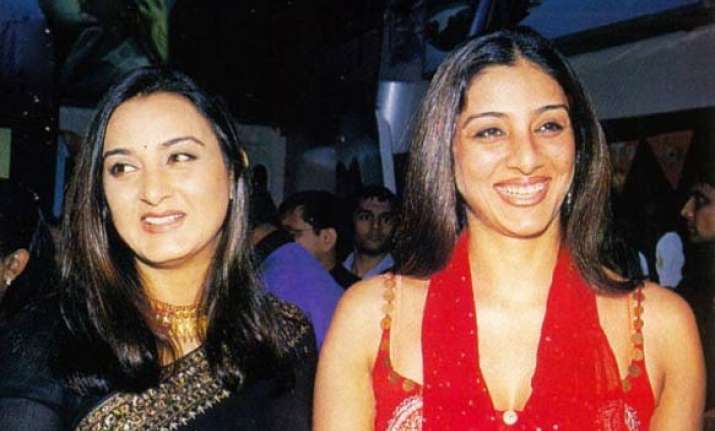 Actress Farah Naaz, who reigned during the 80s and 90s, was in for a rude shock when a team from a reality show reached unannounced at her residence in Oshiwara on February 2 and allegedly began shooting her and her 14-year-old son without her permission, reports Mumbai Mirror.
The furious actress has sent a legal notice to the channel and the production house.
The show is about contestants exchanging mothers, and how she fits into and adapts to her new family.
Farah, known for hits such as Naseeb Apna Apna and Love 86, lives with her son at Starship apartments in Oshiwara. In her legal notice, Farah says that her privacy was invaded by the channel and the production house to boost the show's TRP.
What has possibly complicated the matter is the fact- as brought out in the notice that one of the contestants is Vindoo Dara Singh, Farah's ex-husband and father of her son. Singh is now married to Dina Unirovia, who is also participating in the show.
According to the format of the show Unirovia is required to take care of Tanaaz Irani's children Zeus and Zianne and in turn Tanaaz is required to take care of Unirovia's child.
Farah's lawyer advocate Rizwan Siddiqui said that Farah and her son had never shown any interest to be part of this show directly or indirectly. "In fact my client was startled when she saw Tanaaz and another lady at her residence at 10 pm in the night.
Tanaaz spoke to my client, aggressively seeking her permission to celebrate her son's birthday so that they could use the footage on the show," said Siddiqui.
The notice also says that Tanaaz, who is a reality TV veteran with Bigg Boss2 to her credit, and a camera/production person reached Farah's residence without intimation or invitation. "My client was absolutely unprepared and these people asked her provoking and intimidating questions, so as to catch and video record her reactions and comments, and then exploit the footage commercially," said Siddiqui.
Farah in her notice has also pointed out that Tanaaz had earlier caught her son on camera when he had gone to visit his father Vindoo.
Siddiqui also added that Farah got uncomfortable when Tanaaz asked pointed questions about Vindoo's present wife Unirovia and the equation between the two women. "My client has been an actor and she sensed something was wrong when Tanaaz began asking her probing questions.
She did not want to create a scene and asked the two to leave without giving in to their demands," he said. Farah later sent a notice so that the footage that was shot could not be put on air and also claimed damages for intrusion in her privacy.
While Tanaaz refused to comment on the episode, Ajay Bhalwankar, programming head of the channel, said, "We have received the notice and forwarded it to our legal department. As far as charges of invasion of privacy are concerned, we will have to check with the production house, which organised the shoot."